10 Simple Tips To Travel Sustainably On A Safari In Africa
Have you ever wondered what effect your safari in Africa is having on the local community and environment you are visiting? Take a moment to reflect: Africa has her share of mesmerizing landscapes, wildlife, and community experiences.
However, the continent is the world's poorest. African people and ecosystems are affected by all manner of challenges and hardships. Fortunately, there is a new approach to African travel: eco-friendly Africa safari holidays. Tour operators, lodges and wildlife authorities all over the continent are actively promoting responsible, sustainable, and eco-friendly travel to Africa.
Thirty four of the 55 African countries have either passed a law banning single-use plastics and implemented it, or have passed a law with the intention of implementation.
Countries like Rwanda, Tanzania, Uganda, and Kenya are front runners in the journey to creating a single-use, plastic-free world. If you and your group are thinking of going on safari to Africa, there are many practical ways to make your trip sustainable.
What is sustainable tourism?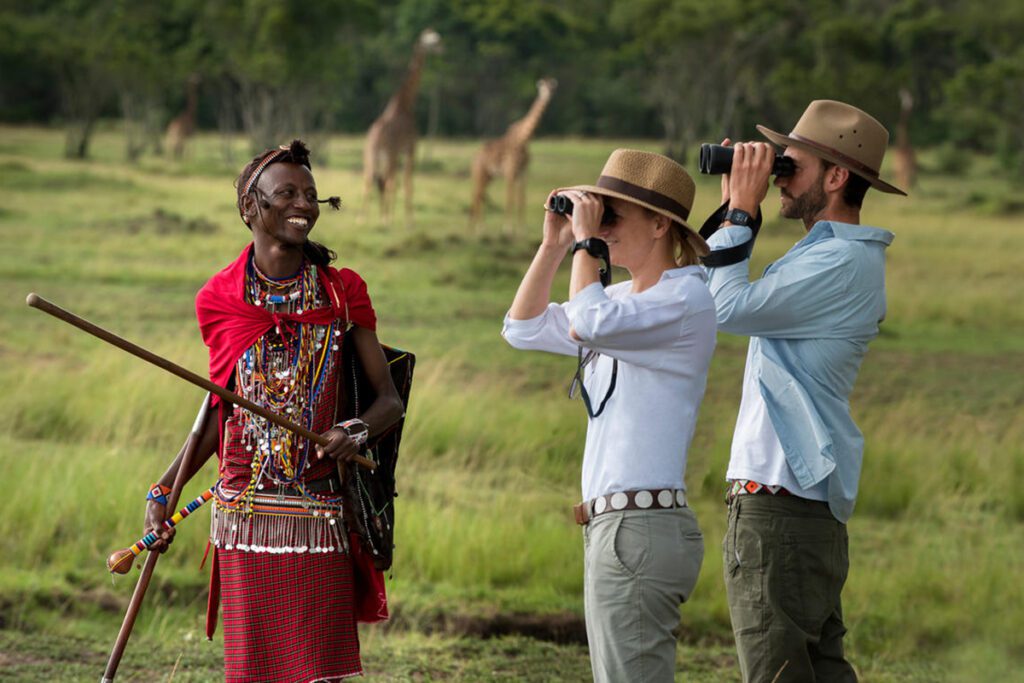 Before we go any further, it is important to clarify what we mean by sustainable travel.
Sustainable tourism is a form of "responsible" travel to natural areas that help conserve the environment and improve the well-being of local communities.
However, ecotourism is more than just how tour companies manage their resources and the impact they have on the environment. It is also about taking responsibility to help travellers understand the impacts of their actions, both while travelling and when they return home.
If you are looking for an environmentally friendly way to travel, your tour companies should advise you to first think about what you consider to be good eco-tourism. Once you understand how to travel more sustainably, you are in a place to ask your tour company the hard questions about the products they are suggesting, as well as their own operations.
These questions could include:
What is your company's commitment to eco-tourism and how are you making this a reality?
Are you or your supplier part of regional or global eco-tourism initiatives?
What are your employment and development programs?
How does a camp or lodge minimize its use of resources and the impact it has on the immediate environment?
Are you or your suppliers involved in any carbon offsetting programs?
Do you or your suppliers support any environmental or conservation programs?
How to Travel More Sustainably In Africa?
Sustainable travel in Africa is about making smarter choices in every aspect of your safari. It begins at the start, when booking transport and accommodation, and comes into play when seeking out local safari experiences and being conscious of where you're investing your tourist dollars.
But that does not mean you need to completely overhaul your safari vacation. Below, we have put together a list of practical sustainable travel tips for an African safari holiday:
When you are already in your selected African safari destination, you advised to fly less. Not only will you save money by taking less internal flights in Africa, but you will also help reduce the carbon emissions produced by your trip.
It should be noted that around 8% of the world's carbon emissions are caused by travel and tourism. As such, the travel industry is a significant contributor to climate change, which is one of the gravest threats to the future of tourism, people, and the world.
2. Slow down and stay longer
It can be easy to get caught up trying to cram as much as possible into your Africa safari trip. After all, this may be the only time you visit Africa. While a packed safari itinerary may seem ideal on paper, you will likely spend the majority of your safari vacation rushing from one place to another.
So, choosing just one, two or three safari parks to spend your entire vacation in is a great way to travel more sustainably – and enjoy an affordable African safari!
When you are not rushed, you can take time to immerse yourself in the nature, culture, and build deeper connections with local people. Slow travel is also good for the environment since it reduces the amount of carbon emissions generated by flying or driving between destinations.
3. Step off the Safari Car
Africa takes on a new perspective when you experience it on foot, as the first explorers did.
A walking safari tour is a unique physical, mental and spiritual adventure through nature, fully experiencing the sights, smells and sounds of African bush. Walking safaris in Africa can vary from a gentle, morning stroll to a multi-day journey from camp to camp (fly-camping).
Other sustainable travel tips for reducing CO2 emissions on your safari in Africa would be to opt for eco-friend safari activities like cycling tours, canoeing and horseback safaris.
Furthermore, while the standard combustion engine of a safari cars does burn fuel, there are lodges with electric safari vehicles that offer CO2 emission-free game drives in Africa.
4. Opt for eco-conscious accommodation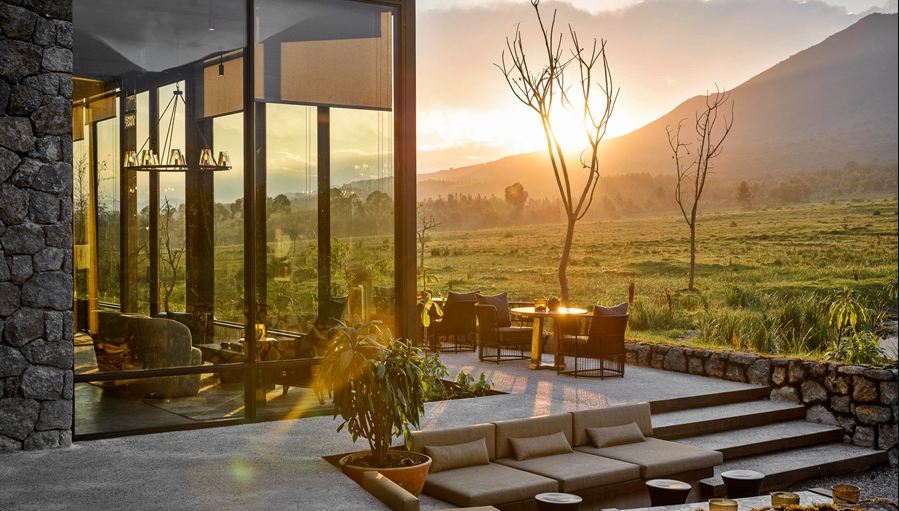 Choosing to stay at eco-conscious safari lodges and camps that lessen their environmental impact and contribute to the well-being of local communities is also how to travel sustainably in Africa.
Do some research about the specific polices and practices that they have implemented. Ask your tour operator to guide you in choosing the one that is right for you. Important questions to ask to show you are looking at how to travel sustainably on a safari in Africa are:
Have they eliminated single-use plastics?
Do they have water conservation practices in place?
Do they promote diversity and inclusion?
Do they hire local people for management roles?
Do they prioritize local suppliers and sustainable producers?
Do they promote ethical and responsible encounters with wildlife?
Are they solar powered?
Do they support zero waste practices?
Do they have programs that help mitigate human-wildlife conflict and safeguard threatened species?
5. Stay in a Private Conservancy or Reserve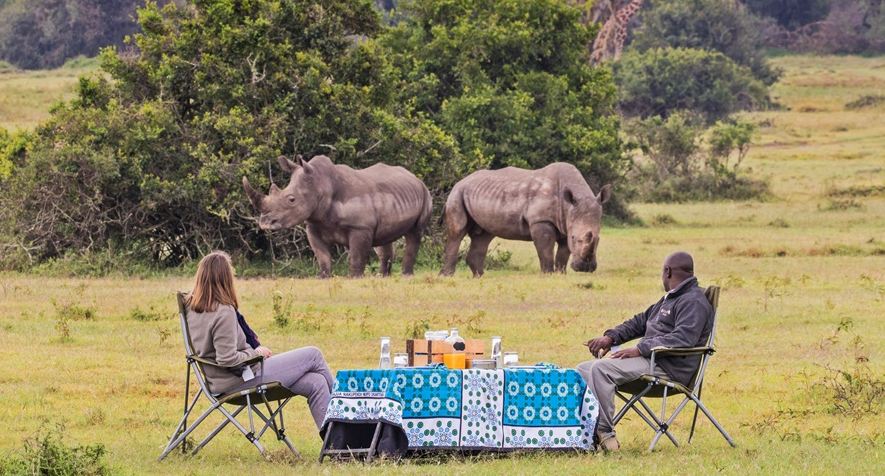 Staying in a private wildlife conservancy is one of the simple ways to travel sustainably on a safari in Africa. A wildlife conservancy is a very specific form of land- and wildlife conservation, whereby local landowners enter into lease agreements with safari operators.
This means that many residents and small-scale farmers who own small parcels of land come together, pool their properties, and enter contracts with tour company in return for monetary compensation, and other assistance like health care and educational programs, or livestock and grazing management.
By having a safari in a private wildlife conservancy, you directly finance conservation and give communities (like the Samburu and Maasai in Kenya) a tangible incentive to help protect Africa's beautiful wildlife. You'll also enjoy several unique safari activities that are not available in the formal national parks, such as:
Taking night drives to track Africa's nocturnal animals like leopard, aardvark, honey badger and porcupine.
Have a guided walking safaris.
Enjoy exclusive, crowd-free game viewing experience – there are strict vehicle limits at animal sightings.
Go fly camping – a private and special adventurous experience, often offered as part of walking safaris.
Another way to travel sustainably on a safari in Africa is to stick to the basics and take reusable like a water bottle so you can avoid single-use plastics. You can also travel with a reusable shopping bag and take zero waste toiletries, such as shampoo bars, deodorant paste and tooth tablets. You'll create a lot less waste and you won't have to worry about liquids and aerosols.
7. Spend your money locally
As many local people in Africa are not benefiting from tourism in their country and more travelers are looking for authentic travel experiences, we connect the dots. If you are an eco-conscious traveler, you can choose locally-owned accommodation, eat at independent restaurants, buy locally made products like souvenirs and choose local experiences you can make a positive impact.
8. Choose your animal experiences carefully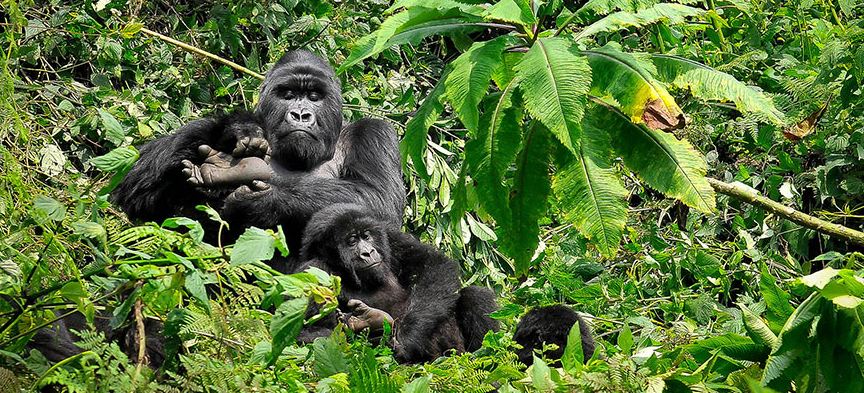 Even 'harmless' selfies can be threatening to wildlife. Animals shouldn't be used for human entertainment and they need to live as free from human interference as possible. If you are keen to see wild animals in their natural habitat, choose places that offer ethical and sustainable animal interactions. Avoid all experiences where animals are behaving unnaturally.
You may also like; Is gorilla trekking ethical?
9. Respect animals' habitats and park rules
We know you are going to get excited when spotting a pride of lions for the first time, but try to express your excitement quietly. You also need remain at a safe distance when a predator is on a hunt or eating a kill, a mother has a young animal beside her, or a lone male lion or buffalo is near.
You also need to respect the national parks, reserves, or conservation areas rules. These rules are in place to protect you, the wildlife, and the environment. Please respect these rules to maintain the beauty and health of the land you are exploring.
Read more: Gorilla trekking rules
10. Respect local communities
One of the most amazing things about Africa safari tours is that they offer a glimpse into unique traditions, beliefs and ways of life of African people. Take this opportunity to expand your horizons by embracing the differences and soaking up the local culture.
Begin immersing yourself in other cultures by reading up on the local history, traditions, and etiquette before visiting your preferred Africa safari destination. Be aware that certain gestures, clothing, or words are considered offensive. Be especially mindful when visiting cultural and religious or spiritual sites.
Only visit sites where tourists are welcome and adhere to any rules. At some sites, you may be required to take off your shoes, covering your shoulders, keeping your voice down, or not taking photos. Wherever you go, remember that the destination you are visiting is someone else's home.
Follow the local laws and guidelines, from traffic rules to health and safety precautions. Do your best to leave places like you found them so that future generations of travelers and residents can enjoy them too. A little bit of respect goes a long way – be considerate of local people and treat them with dignity. This includes honoring their privacy and asking permission before you take their photo.
Ready to Plan Your Sustainable Safari?
Sustainable travel has become a critical endeavour for conservation of wildlife and to ensure that future generations may experience destinations reasonably untouched by human intervention. Get in touch with our safari expats for more sustainable travel tips and to help tailor-make a trip that's right for you: