Why Opt For Uganda Safari Packages At Tulambule?
Tulambule Uganda Safaris offer a variety of Uganda safari packages/Uganda tour packages that are customized to meet all your expectations.
If your dream is mountain gorilla trekking in Bwindi Impenetrable Forest, chimpanzee tracking in Kibale Forest National Park wildlife game viewing in Queen Elizabeth and Murchison Falls National Parks, cultural tours or active adventure holiday in Uganda Tulambule offers all these and much more.
Our Uganda safari packages are accompanied with a wide range of benefits that ensure you make the most out of your safari trip.
They give you the opportunity to explore all the top safari tour attractions in Uganda. There are many reasons as to why you should opt for our Uganda safari tour packages and below are just a few: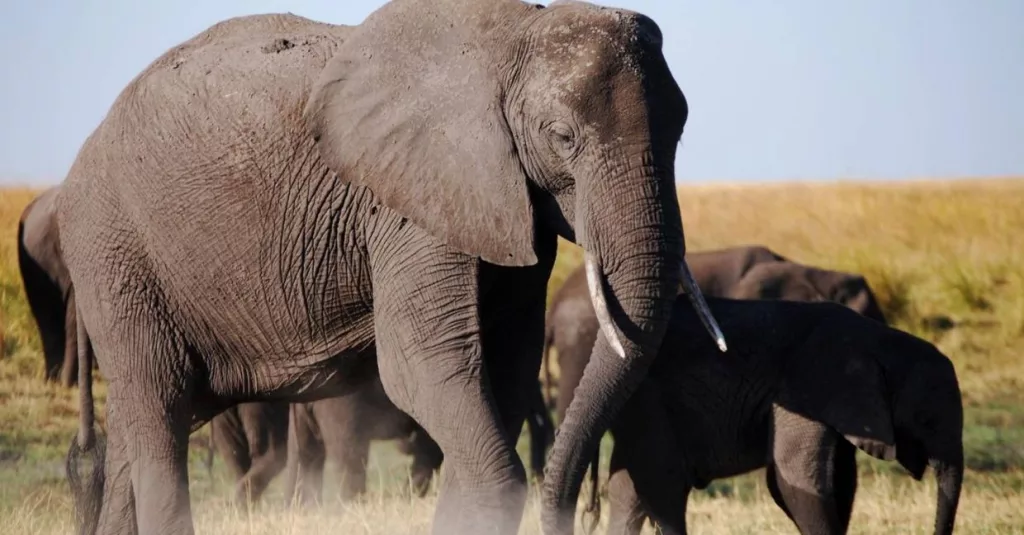 1. Affordable Uganda Safari Packages
We, Tulambule Uganda Safaris, uniquely tailor our Uganda safari packages to ensure you have a once-in-a-lifetime experience while at the same time favoring your budget.
Our Uganda tour packages range from 1 day to 21 days. They enable you to see rare mountain gorillas on our Uganda gorilla safaris, wild chimpanzees, and explore other amazing Uganda wildlife, bird species, breathtaking landscapes, and fascinating cultures among much other marvelous Uganda tourist attractions.
Why do we accommodate your safari budget? Tulambule gives you the freedom to choose the type of accommodation you would like whether basic, midrange or luxury depending on your safari budget.
When planning for your Uganda wildlife safari with us, you have the freedom of customizing and personalizing your safari tour to align it with your budget.
Our Uganda safari prices are designed in a way that as the number of peoples per group increases, the lesser the charges.
Therefore, if you are planning to go on a safari in Uganda with your family or friends, then Tulambule is the right Uganda tour operator to book your safari holiday!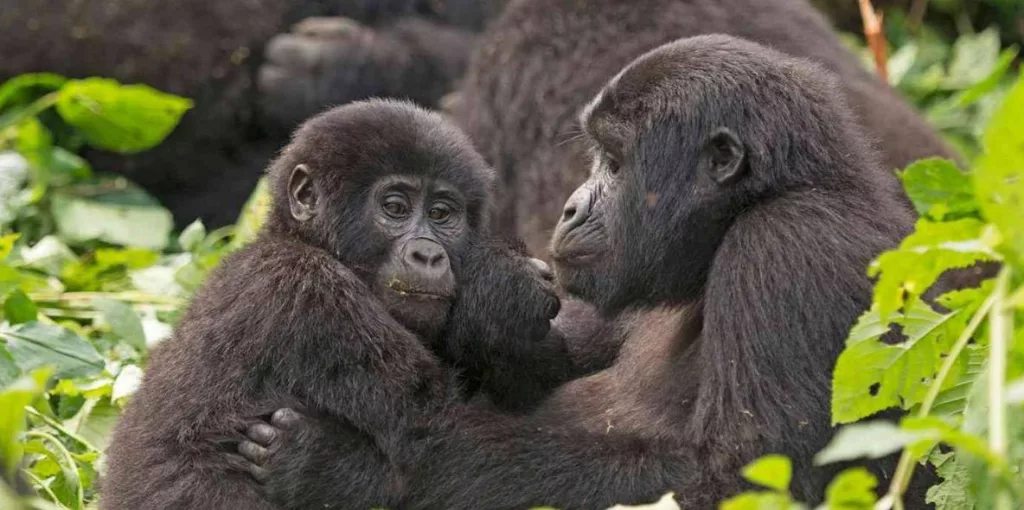 2. Private Uganda safari packages
One of our sole objectives at Tulambule Uganda Safaris is ensuring you get the most out of your Uganda tours.
We are, therefore, offers private Uganda safari tours enabling you to enjoy your safari with your family or friends. Here at Tulambule Uganda Safaris, most our safaris are private per booking.
Many of our safaris to Bwindi Impenetrable National Park, Murchison Falls National Park, Queen Elizabeth National Park, Kibale Forest National Park, and Lake Mburo National Park among many other popular destinations are private with a dedicated tour driver guide and top up top safari minivan or 4×4 safari land cruiser.
You can't go wrong when you book a private safari in Uganda with us. In travel circles, this lush equatorial country is best known for sheltering half the world's mountain gorillas.
But gorilla trekking is just one part of its impressive natural wonders.
In Uganda, you can raft Grade 5 rapids on the world's longest river in Jinja, explore the savannah in search of the legendary Big Five animals, hike the forested slopes of the Rwenzori – Africa's third-highest mountain and marvel at a dazzling Uganda birdlife that includes more than 1,090 species.
Indeed, Uganda is arguably the most safari destination in Africa, and a private package allows you to choose exactly which of its highlights you include in your tour itinerary.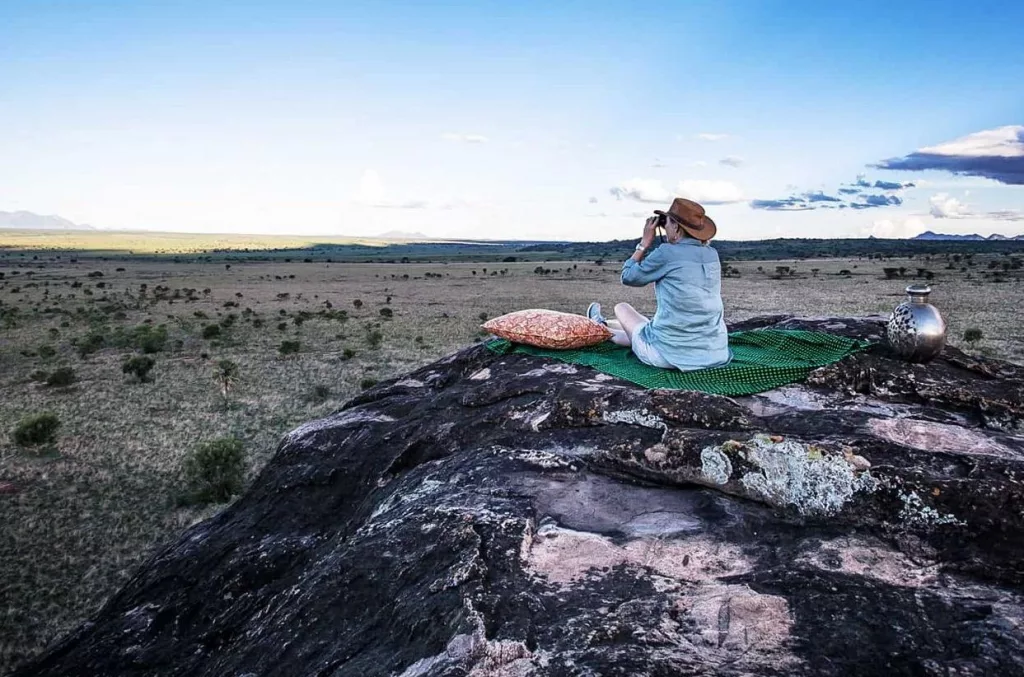 3. Flexible (Tailor-Made) Uganda Safari packages
Planning to customize your safari? At Tulambule, we offer you flexible options on Uganda tour packages giving you room for input and suggestions.
We always work towards ensuring your experience matches your African dream safari. When you choose to go on safari with us, you also have accommodation options of budget; midrange and luxury Uganda safari lodges or tented camps for all our long Uganda vacation packages according to your taste and budget.
There is also the option of extending your safari in Uganda if you'd like to; our friendly tour driver guides are always flexible to accompany you for the additional days.
4. Family-friendly Uganda tour packages
Looking forward to a Uganda safari holiday with your family? Tulambule Uganda Safaris offer incredible Uganda family safari packages that give you the chance to explore Uganda.
Inclusive of the packages, are children friendly tour driver guides hence you need not worry about going on a tour with your children.
Unlike the normal Uganda tours which consist of long driving hours, a children-friendly Uganda safari package will be less tiring.
Rates for children are also discounted under park fees and accommodation.
Our Uganda safari packages enable you to explore the best Uganda safari parks and other popular Uganda tourist attraction.
Imagine the thrill of taking your children to track wild gorillas or chimps and coming face-to-face with these extraordinary creatures in their lushly forested home.
Or being with your family on a game drive in search of lumbering African elephants and tree-climbing lions, or on a boat trip on a timeless tropical waterway alive with hippos, crocodiles and waterbirds.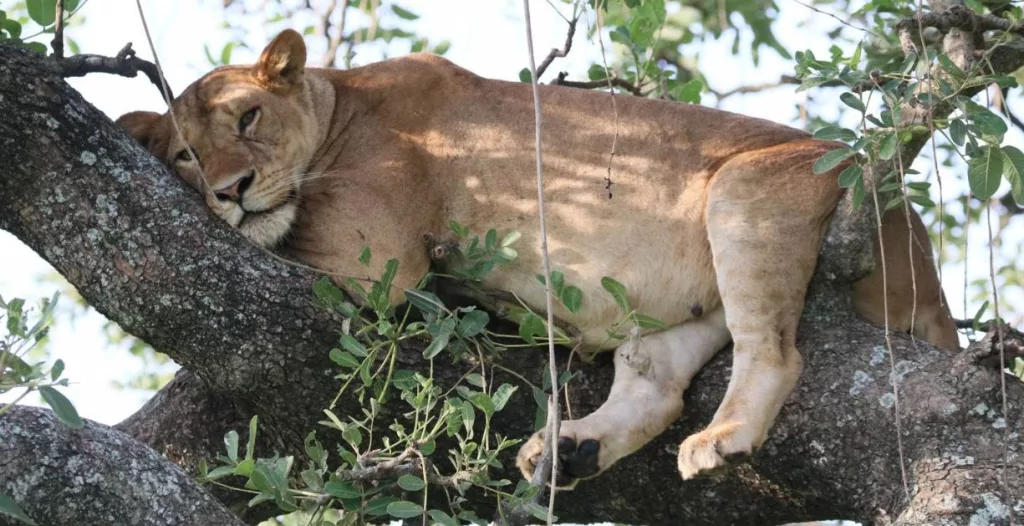 5. Uganda Honeymoon Safari Packages
Thinking of an African honeymoon holiday with a difference? Uganda might be the perfect choice for you.
As a great all-round safari destination, Uganda brims with opportunities to share special moments with the person you love.
You will have the opportunity to look into the eyes of an endangered mountain gorilla, track wild chimpanzees on foot through dense rainforest, boating on the Nile River and searching for the Big Five.
Whether you just wish to track gorillas or to indulge in all Uganda has to offer to newlyweds, there are plenty of honeymoon packages to match your dreams.
Tulambule Uganda safaris offer private honeymoon Uganda safari packages that enable you and your spouse to have a lifetime experience.
We have a wide range of Uganda safaris that would suit all your honeymoon expectations. You and your loved one can choose to explore Uganda's top National Parks and other popular tourist destinations.
To make your honeymoon special, do not hesitate to contact us and book your honeymoon safari with us.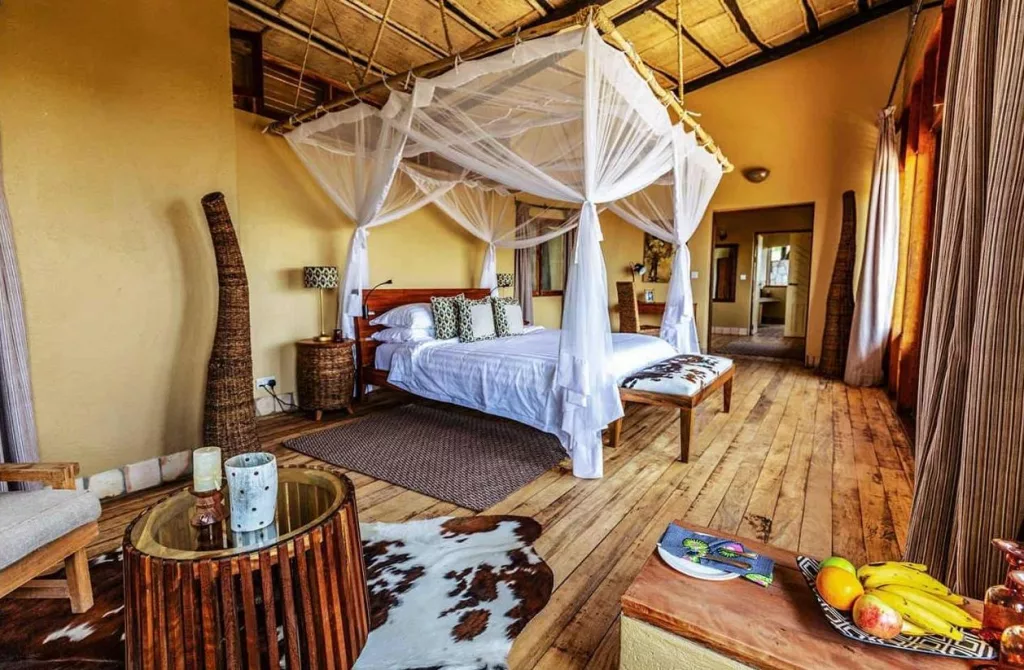 Recommended Uganda Safari Tour Packages
This 2 Days Lake Mburo National Park tour explore one of most beautiful wildlife game parks in Uganda.
Situated about 3 – 4 hour drive from Kampala, Lake Mburo National Park is also the closest national park to the capital city of Uganda. It is home to zebra, giraffe, buffalo, Hippos, Crocodiles, and a variety of antelopes like impalas, Topis, elands, etc…
Our 2-Day Murchison Falls National Park safari is the perfect trip to book if you're looking for a rewarding safari in Uganda to see wild animals but have only a couple of days free. Murchison Falls National Park is Uganda's biggest park and hosts a huge variety of wildlife.
You will also have an opportunity to visit Ziwa Rhino Sanctuary, which is home to Uganda's only wild rhinos. It is a great opportunity to see all African Big Five animals.
This 3-day tour takes you to, Ssese Islands a lush archipelago of 84 secret tropical islands along the northwestern shore of Lake Victoria.
Ssese islands are best known as places for relaxation. They have lovely white sand beaches where you'll chill as you watch the sunset.
The islands are the best place for Quad biking, mountain biking, nature walks, sunset cruises, guided forest walks, cycling, beach volleyball, bird watching, campfire, swimming, etc.
You can book this 3 Day Queen Elizabeth National Park Safari in Uganda and experience one of Uganda's best scenery on a rewarding wildlife safari.
You'll spot numerous wild animals in this Equator straddling park which is the most popular destination for safaris in Uganda. You will enjoy a leisurely boat trip and amazing game drives.
This affordable 3 Day Gorilla Uganda Tour is takes you to the lush jungle of Bwindi Impenetrable National Park, where half of the world's last remaining 1063 mountain gorillas live.
You'll trek into the lush and diverse Afro-montane rainforests to spend time watching wild mountain gorillas – one of the world's most memorable wildlife experiences.
This 3 Days Lake Mburo Wildlife Safari gives you the chance to experience one of the country's most beautiful savannas.
Lake Mburo National Park is about a three to four hour drive from Kampala, making it Uganda's closest park to the capital.
It is the smallest of Uganda's savannah parks, but it boasts an incredible variety of wildlife, beautiful scenery, and its small size means you can access various areas of the park easily and discover a lot of what it can offer in a short time.
Book this 3 Days Murchison Falls Wildlife Safari for arguably the best savannah safari experience in Uganda.
Murchison Falls National Park is Uganda's largest biggest game park. The park is home to lions, giraffes, elephants, leopards, hippos, crocodiles, antelopes, etc.
It is crossed by the historic Nile River on which the spectacular Murchison Falls – the world's strongest water is located. This tour is less rushed than the 2 day trip option and is therefore the ideal short trip. You will also visit to the Ziwa Rhino Sanctuary for a walk to see the only wild Rhinos in Uganda.
This 4 days tour takes you for a short game viewing experience in Lake Mburo National Park to see savannah animals before going for the highlight of the trip which is the gorilla trekking adventure in Bwindi Impenetrable Forest.
Lake Mburo is the smallest savanna park in Uganda.
It is situated along the way to the gorilla trekking forests of southwestern Uganda and therefore offers a perfect stopover to experience the savannah and see animals before continuing for gorilla trekking adventure.
Though small, Mburo is remarkably endowed with beautiful savannah landscape and has a variety of animals, especially the herbivores.
This 4 days safari is one of the best short trips that nature lovers can do on a safari in Uganda.
You will visit the two beautiful and most accessible savanna parks in Uganda: Lake Mburo National Park and Queen Elizabeth National Park.
You will enjoy game drives and boat cruises. You will also have an opportunity to see a variety of wildlife including lions, leopards, elephants, buffalos, hippos, crocodiles, giraffes, zebras, impalas, eland,bushbucks, waterbucks, leopards, hyenas, warthogs, etc…
On this 5-day tour you will go for a safari in Queen Elizabeth National Park which is the popular safari destination in Uganda. You'll see several animals and enjoy the beautiful savanna environment.
Thereafter you'll go for the ultimate mountain gorilla trekking adventure in the jungles of Bwindi Impenetrable National Park which has half of the world's population of endangered mountain gorillas Both parks are found in south-western Uganda – making this trip relaxed.
Book this 7-day Uganda tour and experience the country's biggest wildlife adventures in just a week! You will experiencing an amazing safari in Queen Elizabeth National Park which is Uganda most popular park and home to many animals.
You will trek in the jungle to see the chimpanzees – our closest relatives – in Kibale National Park which has Africa's highest population population of chimps.
You will also trek for the endangered mountain gorillas in Bwindi Impenetrable Forest National Park which is by far the biggest safari highlight!
Planning a safari to Uganda? Well this is one of the ideal Uganda safari packages you can book to experience the best of what Uganda offers in a limited time.
This Uganda tour takes along the country's most popular tour route covering two of the most amazing savannah safari parks for you to watch many savannah animals including the Big Five.
You will also go tracking the chimpanzees in the jungles of Kibale National Park, and finally trek in the dense jungle of Bwindi Impenetrable National Park to find the incredible mountain gorillas!
This 8 days Uganda safari focuses on eastern and northern Uganda, the home of adventures. It offers a boat cruise to the source of the world's longest river in Jinja, a hike to the magnificent Sipi waterfalls on Mount Elgon, and authentic cultural encounters with the fascinating tribes of Karamoja.
You will also enjoy relaxing savannah game drives in beautiful wilderness of Kidepo Valley National Park and track white rhinos on foot in Ziwa Rhino Sanctuary.
This 10 days Uganda safari brings you the best a Uganda safari has to offer. You explore top safari destinations including Ziwa Rhino Sanctuary, Murchison Falls National Park, Kibale National Park, Queen Elizabeth National Park, Bwindi Impenetrable National Park, Lake Bunyonyi and Lake Mburo National Park.
Talk to the Tulambule Uganda Safaris team today!
If you would like to talk to a member of our team about any of the captivating Uganda safari packages that we have touched on in this post then please do not hesitate in calling us on +256782915447. Alternatively, you can also contact our team via email at info@tulambul.com.