Planning an international holiday to an awesome place? Visit Singapore! Avail our Singapore holidays and has a trip you will always remember! Our Singapore tours packages take you to this very beautiful country that was visited by around 18.5 million tourists in 2018, and they all were happy on their return to their permanent residence.
This South-eastern Asian country is located in the south of Malaysia. It was colonized by the British in 1867 and was later captured and occupied by the Japanese in 1942 during the World War II and again returned to the British control following Japan's surrender in 1945. Singapore gained self-governance in 1959 and, in 1963, became part of the new federation of Malaysia, alongside Malaya, North Borneo, and Sarawak.
Ideological differences, eventually led to Singapore's expulsion from the federation 2 years later; Singapore became an independent sovereign country in 1965. After early years of turbulence and despite lacking natural resources, the nation rapidly developed to become one of the Four Asian Tigers.
With its growth based on international trade, it integrated itself with the world economy through free trade, export-oriented industrialization, and the large accumulation of received foreign direct investments. Singaporeans enjoy one of the longest life expectancies, fastest Internet connection speeds, and lowest levels of corruption in the world.
This island nation covering a land area of 722.5 square kilometers has indeed proven to be a land of wonders and can be visited by vacationers and leisure seekers on their Singapore holidays packages. It has the world's best airports, the cleanest urban city, a magnificent skyline, gorgeous beaches, the very best in entertainment, shopping, architecture, cuisines, nightlife, and tonnes of other incredible tourist attractions.
Location: Singapore is a country in Southeast Asia, situated at the southern tip of the Malay Peninsula.
Capital City: Singapore is the capital city of the Republic of Singapore..
Main Airport: Singapore's Changi Airport (SIN) is the main hub for domestic and international travellers.
Language Spoken: The official language of Singapore is Malay, Tamil and Mandarin Chinese. However, English is the most used language here.
Currency: Singapore uses the Singapore Dollar (SGD). Credit cards are widely accepted but ATMs are everywhere if you prefer cash.
Visas: Ugandans, Australian, Canadian, UK and US citizens need not acquire a visa prior to the trip. It will be issued for free upon arrival.
Vaccinations: Yellow fever vaccination is required if you are coming from a high-risk country.
Time Zone: GMT+08:00) Kuala Lumpur, Singapore
Best Singapore Holidays | Singapore Tours Packages
Start thinking about your Singapore holiday experience. These Singapore holidays packages are simply suggestions for how you could enjoy some of the same experiences as our specialists. They are just for inspiration, because your trip will be created around your particular interests and budget.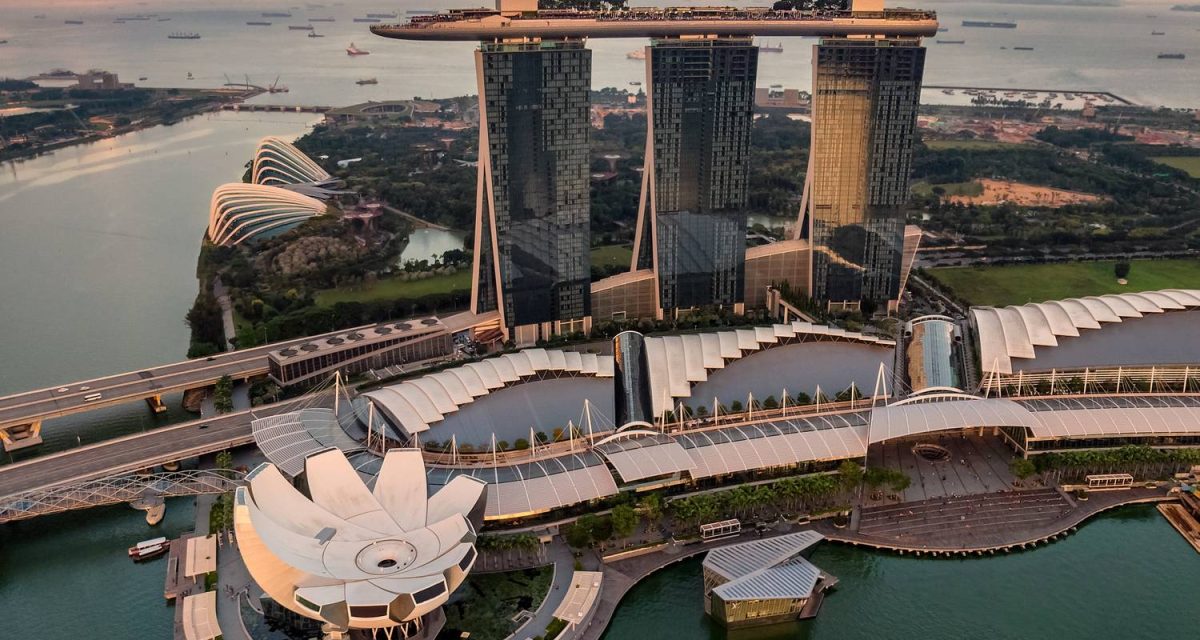 Are you having difficulty finding a kids special holiday package? Here is our carefully crafted 5 Days Singapore Kids Friendly...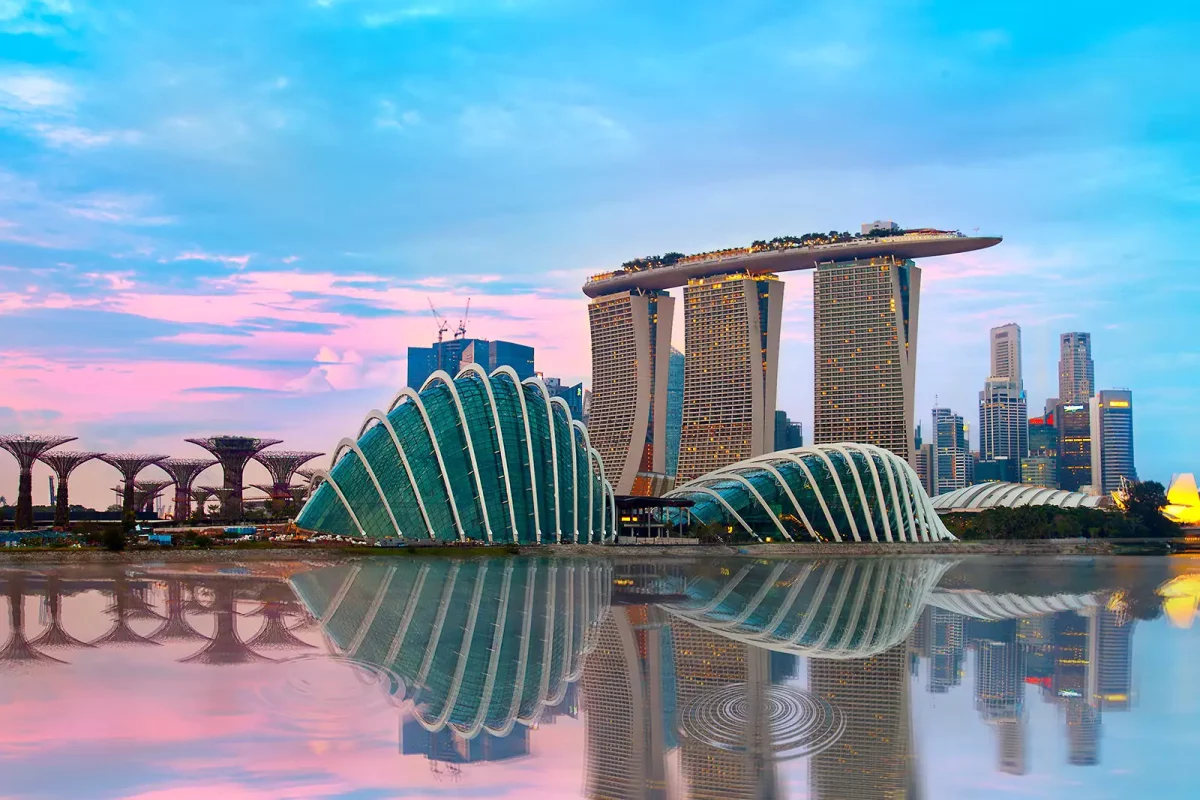 This 6 Days Holiday in Singapore takes you to one of the most beautiful island nations in the entire world...
Best Places To Visit On Singapore Holidays
Singapore is full of tourist attractions and the itinerary of your Singapore tour is going to be flooded with places to visit. Here are some of the most alluring places that you can incorporate into your Singapore holidays package and embark on a soulful vacation.
This Singapore attraction dazzles visitors just as they set foot in the country. From the arrivals area at Changi Airport, it is just a 10-minute walk to this architectural marvel, which mixes futuristic modern materials with living nature. It is a perfect first or last stop on a sightseeing tour of Singapore. The Jewel is a shopping mall, but in fact, it is way more than that.
The huge indoor waterfall at the center of things is where the magic really happens. At 130 feet, this is the world's tallest indoor waterfall, and water pours from a massive hole in the roof into an indoor rainforest, covered by a geodesic canopy.
The building was designed by architectural mastermind Moshe Safdie, of Marina Bay Sands fame, and visiting is a surreal experience. Giant slides and cargo nets for climbing are tucked under the glass roof; you might think you have been transported to some kind of Lilliputian world of fun and frolics.
When booking your Singapore holiday packages, ensure the exquisite Marina Bay Sands is included in the tour itinerary. Some say it looks like a futuristic ironing board, others that it's more like a surfboard perched on tall legs. Either way, there is no mistaking this unique component of Singapore's wild skyline.
Three linked towers make up Marina Bay Sands, rising high above Singapore's remarkable Gardens by the Bay. The gravity-defying top section contains an infinity pool and sundeck, which gives stunning views of the city beyond. From 57 floors up, this will be a swim you'll never forget.
Here's the but – you need to be a guest staying at the hotel to get into the pool; you can't just pop up for the price of a drink in the poolside bar. There is plenty here for non-guests, though, from the SkyPark observation deck and the glam Shoppes mall to the adjacent ArtScience Museum, which mixes works of art with educational displays and interactive exhibits about science.
It's worth heading across the bay at night to see the towers lit up by the daily sound and light show (best viewed from near the Fullerton) – and better yet, it's completely free.
It is hard to talk about Singapore holidays and tours without talking about the Gardens by the Bay. Singapore's crown jewel, photographed several times over, is well-known for its Supertree Grove made up of many herculean tree-like structures that are essentially individual vertical gardens. It features other wonderful places to discover: the Cloud Forest with its Cloud Mountain, the Flower Dome, and the Dragonfly Lake.
Visitors with a horticultural bent can revel in the variety of tropical plant species on show here. Don't miss the bizarre brain cactuses displayed in the Sun Pavillion. Around the gardens are biospheres recreating environments from Australia, South America and South Africa, with typical plants from each region. As you wander between the trees and water features, look out for public works of art among the living exhibits.
While navigating through the major streets during your tour of Singapore, do forget to visit Chinatown. This Singapore's Chinatown is much like any other city's Chinatown. It is an energetic and chaotic place where red and gold lanterns bedeck the stalls that line its streets. It is worth spending some time in to indulge in delicious traditional cuisines or go shopping for bargain-basement wares. Here, it is the food that takes the limelight, particularly along the Chinatown Food Street.
While booking Singapore holidays packages, one must visit this one of the largest giant observation wheels in the world, Singapore Flyer. Each of the flyer's observation wheel's capsules provides a 30-minute ride that showcases photo-worthy views of Singapore stunning skyline. You will also experience a bird's-eye view that stretches to the Straits of Johor of Malaysia and Spice Islands of Indonesia. This attraction is a real treat for tourists who love adventure. Ride at sunset when the sky burns orange or at twilight when the buildings are lit up against the dusky horizon.
The Universal Studios of Singapore is a theme park (amusement park) where you can get to experience a number of rides and shows. It is located in Sentosa and has a variety of activities to get indulged in. The rides are fun and enjoyable for both adults and children.
The different themes you can find in this park are Hollywood, New York, Ancient Egypt, The Lost World, Far Far Away, Madagascar, etc. The New York theme is inspired by New York City during the era of post modernisation and has skylines, neon lights and sidewalks included in it.
The Hollywood theme is displayed on the main entrance of the park and it consists of various activities. The Broadway style theatre attracts hundreds of people and there are a number of shopping places and restaurants to enjoy the alluring site. There are a few replicas of the Hollywood Walk of Fame to add attraction to the place. Universal Studios is a must visit during your Singapore holidays and is one of the most adventurous places to visit in Singapore.
The Singapore's famous Night Safari located is the world's first nocturnal zoo and is a popular tourist spot. You'll find a number of species who are active at night and explore interesting places. The Night Safari presently has over two thousand animals which represent over a hundred types of species. Yearly, the Night Safari gets around a million visitors as the park is a unique place to visit in Singapore. The zoo is entirely open air which is located in the tropical rainforest and can be visited only at night. You may explore the zoo by foot via walking trails or by tram. Few animals which can be seen in this zoo are chital deer, gaur, Indian rhinos, pangolins, tarsiers, Asian elephants, etc.
Explore Singapore Zoo on your Singapore holidays and meet around 2,800 animals. The zoo is famous for its natural setting, offering natural habitat to animals. This 28 hectare zoo is divided into 11 zones and is home to rare and endangered species.
It is one of the most beautiful islands which are located on the southern coast of Singapore. The island can be reached by several means of transport such as cable car, pedestrian boardwalk, monorail, and road. There are a plethora of activities to do on Sentosa Island and is an awesome family hangout spot.
The island is visited by tourists who come to Singapore from all over the world. One of the most interesting features about the island is that there is a tower known as Tiger Sky Tower where you can get a panoramic view of the entire surroundings as far as Indonesia.
The Palawan beach located on the southern coast has a number of food stalls and bars where visitors can grab delicious food to eat during their time on the island. Tanjong Beach is located on a picturesque location and has a scenic view with palm lined streets. Sentosa is an amazing place to visit for both adults and children during your Singapore holidays packages.
Best Time To Visit In Singapore Holidays Package
The climate in Singapore is typically tropical year round: hot and humid, with equal amounts of sunshine and rain. While the peak tourism season is November through June due to a mix of business and leisure travelers, it is worth noting that due to its consistently warm weather, Singapore is essentially a year-round holiday destination. However, there are some things to consider based on your preferences.
From November to January, daily rains range from short bursts to daylong showers. Because of the Western holiday season and the Chinese New Year, mid-December through January or February sees even higher occupancy. If you are planning a trip to Singapore during the peak season, February to April might be perfect for getting better rates with fewer crowds.
From July to October, when temperatures are higher, tourist traffic is significantly lower. If you can tolerate the hot and humid weather, this is the best time to get a good deal on a hotel room. Expect some rainfall, but this time is definitely drier than earlier in the year.
If you visit during this time, July hosts the Singapore Food Festival so it is a great time for foodie experiences. And July through early August is the Great Singapore Sale, so there are many retail bargains to be had. In contrast, Little India celebrates Deepavali, the Hindu festival of lights, in October or November.