Enjoy the ultimate active Uganda adventure safaris
Uganda adventure safaris and tours are a unique and exclusive way to truly explore, discover and experience this beautiful country in East Africa. What we mean by "truly explore" is the chance to visit less frequented Uganda safari destinations or partake in some unusual activities. You can enjoy hiking, cycling, horse riding, quad biking, zip-lining, bungee jumping, white water rafting, canoeing, kayaking, camping, cultural tours, and much more.
Our Uganda adventure safaris offer you the opportunity to choose the destination, activities, and duration in keeping with your interests, time and budget from our list of unique Uganda adventure travel experiences on offer. We put together an exciting all inclusive customized Uganda adventure safari package that include transfers, meals, guides and entrance fees. We offer private, group, family and tailor-made adventure tours to choose from.
Why Go For Adventure Safaris In Uganda?
Uganda is the perfect destination for authentic adventure safari experiences due to its incredible diversity of nature, culture, and wildlife. While it still has a bit of an off-the-beaten-track feeling, adventure tourism in Uganda is growing rapidly.
Most tourists currently visit Uganda to see the endangered mountain gorillas. And for good reasons: coming face-to-face with a giant silverback gorilla is a truly wonderful wildlife experience.
But Uganda has so much more to offer – beyond gorillas. No matter which region of you visit, the country has stunning landscapes, is safe and culturally unique.
That is why Uganda adventure safaris have so much potential! Uganda's landscapes include the world's largest tropical lake, the world's strongest waterfall, ancient rainforest jungles, wide savanna plains, snow-capped mountains and the source of the world's longest river. With over 50 different tribes the cultural diversity is just as large. And in every region, the local people will make you feel truly welcome. So it is not unfair to say that Sir Winston Churchill was right to call Uganda 'the Pearl of Africa'.
Unique Uganda Adventure Safaris Activities
There are so many thrilling adventures you can enjoy Uganda, from hiking the snow-capped Rwenzori Mountains, rafting on the world's longest river, River Nile to cycling through the countryside. Here are all the best Uganda adventure safaris experiences:
1. Cycling and Mountain Biking
Uganda is a rough diamond when it comes to cycling tours; mainly mountain biking. In fact, the Uganda Cycling Trail was mentioned in CNN Travel best destinations to visit in 2023 article! With its varied landscapes, which can be both flat and hilly, Uganda has something to offer for every cyclist.
The general safety in the country, the welcoming , English speaking population and the short distances between communities and villages add to the potential for cycling adventures in Uganda.
Being environmentally sustainable and healthy, cycling tours in Uganda forms a perfect alternative to the typical car-based tourism safari itineraries. These tours also offers many opportunities for shops, activity providers and hotels and guesthouse along the route.
As Uganda boasts such varied landscapes on a relatively small territory, a cycling tour can connect those terrains by planning of national cycling trip, which would, for example start from Southwest and end in the Northeast of the country: Kisoro to Kidepo Valley National Park. Tourists may opt to cycle it in its entirety or explore certain parts of it.
In addition, cycling can be a wonderful way to tour Uganda national parks and other protected areas. Currently, Lake Mburo National Park is the only national game park where cycling tours are allowed, but several others have great potential for it as well.
A growing niche of tourists, including non-professional and semi-professional runners is traveling around the world to combine long-distance running with other vacation holiday activities.
Uganda's Sebei region on the slopes of Mount Elgon is rapidly becoming a hotspot for long-distance running, producing some of the world's best athletes. Remarkably, the world athletics champions including Joshua Cheptegei, Jacob Kiplimo, Peruth Chemutai and Stephen Kiprotich are all from the Sebei region, which has made the area to be dubbed the "land of champions".
The local communities in Sebei and their businesses are currently working to come up with a collective and coherent strategy to play into the opportunities that arise in running tourism.
Another amazing opportunity for running tour in Uganda is participating in the Rwenzori Marathon that takes place every year. This marathon offers runners a memorable adventure safari experience. Participants can embark on a wonderful journey through the beautiful Queen Elizabeth National Park, crossing the Equator line and returning with breathtaking views of the majestic Rwenzori Mountains.
You may also run a half marathon (21 kilometers) that across the foothills of the Rwenzori Mountains. This route has received international recognition; having been named one of the most scenic half-marathons in the world by USA Today and hailed as "amazing" due it's beyond imaginable views of snowcapped mountains that are so close to the Equator.
3. Motorcycle Tours | Boda Boda Tours
Motorcycling safaris or Boda Boda Tours is another great way to reach remote regions and explore the off-the-beaten safari destinations. Uganda is safe country with a variety of landscapes and welcoming people.
It has so much to offer to the motorcycle tourist. While motorcycles are present all over Uganda, boda boda tourism is still in its infancy. However, a developed motorcycle tourism sector will help to spread out the business opportunities that come with the increase in tourists, more evenly across the country.
4. Culture and Community Tours
The potential of cultural tours in Uganda is tremendous. The country is home to over 50 tribes with different cultures, making it a cultural melting pot of various indigenous people.
During you Uganda adventure safaris, you can visit local communities and learn from the Ugandans as they share their colourful dress, music, dance, food and languages with you.
Since most of the cultural tourism initiatives in the country are started by grassroots organizations, their profits tend to help the local communities directly. All regions of Uganda offers great cultural encounters but some of the best cultural tours in Uganda can be experienced in the remote Karamoja region.
The Karimojong people, the Ik and other great tribes in this region often live as semi-nomadic pastoralists and hold on tightly to their traditions. A visit to the kraal where herdsmen sleep with their cattle together at night is a truly wonderful cultural encounter that cannot be found anywhere else in Uganda.
Visitors to this area will currently not experience any form of inauthenticity and overcrowding of tourists, which is something worth protecting.
5. Hiking and Mountaineering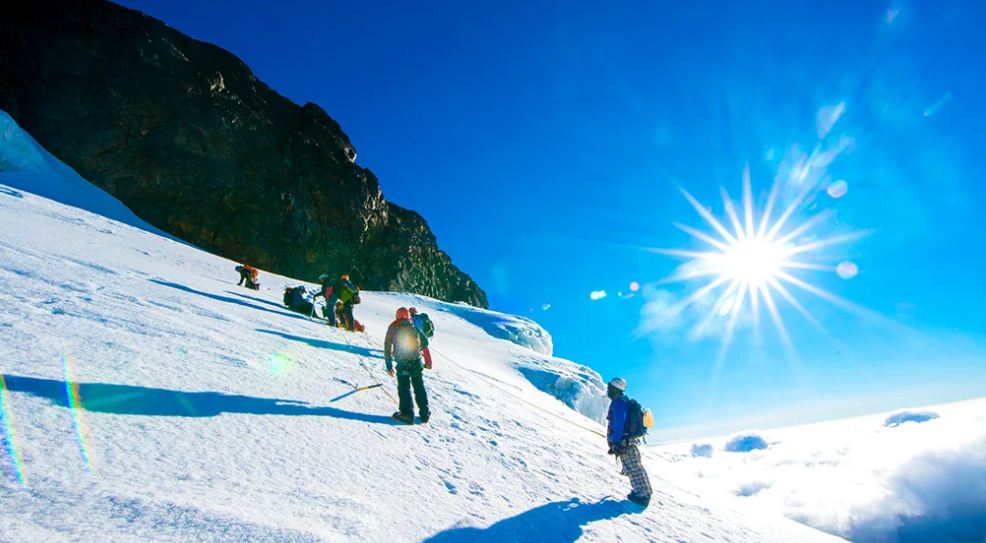 The potential of hiking and mountaineering in Uganda is endless, yet this form of tourism is underexposed. In fact, the most visited mountain in East Africa is Mount Kilimanjaro and Mount Kenya.
Kilimanjaro attracts over 50,000 tourists every year. Although it may be difficult to reach those numbers, the mountains of Uganda are certainly stunning areas for trekking for both inexperienced hikers and experienced mountaineers who welcome a challenge.
On Uganda's western border are the Rwenzori Mountains; the highest block mountain in Africa, in the east, is Mount Elgon, the oldest and largest solitary volcano in Africa, and in the extreme southwest, are the extinct Virunga Mountains where some of the world's last remaining mountain gorillas thrive. Other mountains in Uganda include the mountains of Karamoja (Mount Moroto, Mount Napak and Mount Kadam).
The distinction that Uganda's mountain peaks offers is the favourable climate of Uganda and the outstanding scenery around and on these mountains with all rare wildlife and plants that make hiking and mountaineering in a truly unique and rewarding adventure safari experience.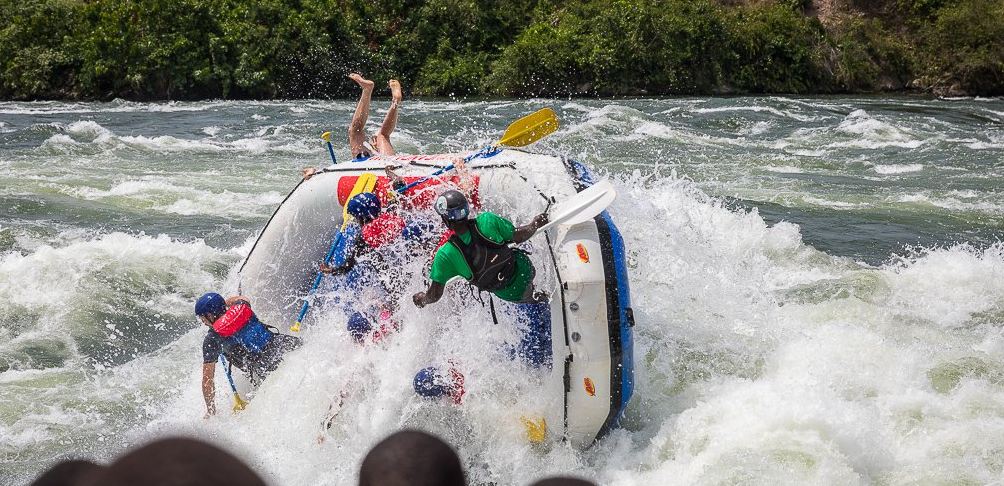 In Uganda, adventure is synonymous with Jinja town. At the heart of this town is Lake Victoria, where the historic Nile River starts its 6700 kilometer journey north to the Mediterranean Sea in Egypt.
The Nile River here is world-class white-water rafting destination with multiple grade IV and V rapids to navigate, with evocative – and slightly terrifying – names such as Hypoxia, Superhole, Real Deal and Jaws. The thrill of drifting through the Nile's ferocious rapids on a 25-kilometer journey is unparalleled.
From first-timers to experienced rafters, there are suitable half-day to full-day cruises to challenge and excite you on the wild rapids of River Nile with a volume of water that is 10 times higher than Zimbabwe's Zambezi River. Four reputable rafting companies provide rafting adventure tours daily so you are assured of enjoying this remarkable experience whenever you decide to visit Jinja.
Don't forget to carry waterproof sunscreen since it is sunny most of the time during the rafting trips, a swimsuit, board shorts, a T-shirt, and changing clothes.
If bungee jumping is one of your favourite Uganda adventure safaris activities, you also need to head to Jinja. A daunting bungee tower stands 40 metres tall in a scenic spot overlooking the Nile River, which is the world's longest river. You climb several steps to the top, get connected to the chord, gather your courage, and wait for the countdown. Five, four, three, two, one… Bungee! The free fall lasts until the cord tightens just before you can touch the Nile River with your fingertips. Pure adrenaline!
Note: There is no minimum age limit for the experience; however, there is a minimum weight of 35 Kilograms and maximum of 110 Kilograms. Please note that the bungee jumping fees are non-refundable once you make an attempt. An attempt is made when you reach the platform.
The Upper Nile River in Jinja is also a perfect place for adventure kayaking, attracting experienced enthusiasts from across the world. Kayaking is a more testing adventure activity than rafting, since it offers, in the words of an appreciative reader, 'the opportunity to develop your own skills, rather than just bouncing along in a raft controlled by the experts'.
Kayak the Nile offers courses and expeditions and this company's instructors are trained to the UK's BCU standard. You can opt for half or full-day introductory course and progress to longer and more testing two-, three- or five-day courses.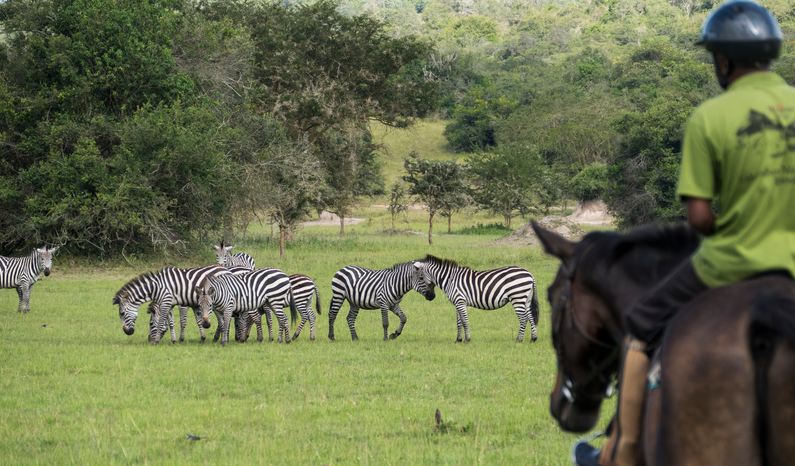 Horseback safaris in Uganda are primarily offered at Lake Mburo National Park, Kabwoya Wildlife Reserve and in and around Jinja Town. Horse rides are tailor-made to individual experience and desires.
Kids can be led on good-natured ponies while at the other extreme expert riders can help a couple of retired racehorses burn off some calories. As well as guided tours throughout the day, sunset and overnight horseback trips are also available.
Zip lining in Uganda is mainly done in Mabira Forest Reserve – the largest natural forest in Central Uganda. The forest is located about a 45 minute drive from Kampala city on the highway to Jinja. Mabira Forest Canopy Super Skyway is 250m of canopy zip-lines through the tops of 40m high trees.
You'll have to climb up to the Ziplinning start point atop a tree with a safety rope tied around you. Then, go screaming through the tallest trees in the Mabira forest and across River Musamya.
You can take a day tour or stay at Griffin Falls Eco Campsite inside the forest. Here you can see Red Tailed Monkeys and endemic Uganda Mangabeys (if you're lucky). You can also walk or hire mountain bikes to go on the trails through the Forest.
In Africa, All-Terrain Vehicles (ATVs) are known as quad bikes, and the areas along the Nile River banks and villages of Jinja are perfect places for them. Wrap up against the sun, get your motor running, and experience the beauty of the Nile River. Quad biking is open to individuals of at least 12 years. Packages for quad biking tours are customized to suit different abilities, from easy, scenic rides to tricky, challenging sections. The package includes a professional guide, protective clothing, and refreshments.
Canoeing in Uganda activity can be best enjoyed at Lake Bunyonyi, which is possibly the most beautiful lake in the country. The lake contains 29 islands and it is believed to be the second deepest in Africa after Lake Tanganyika. Here, you can sail in a traditional dugout canoe. You will have a chance to stop right in the middle for a little serenity and panoramic view.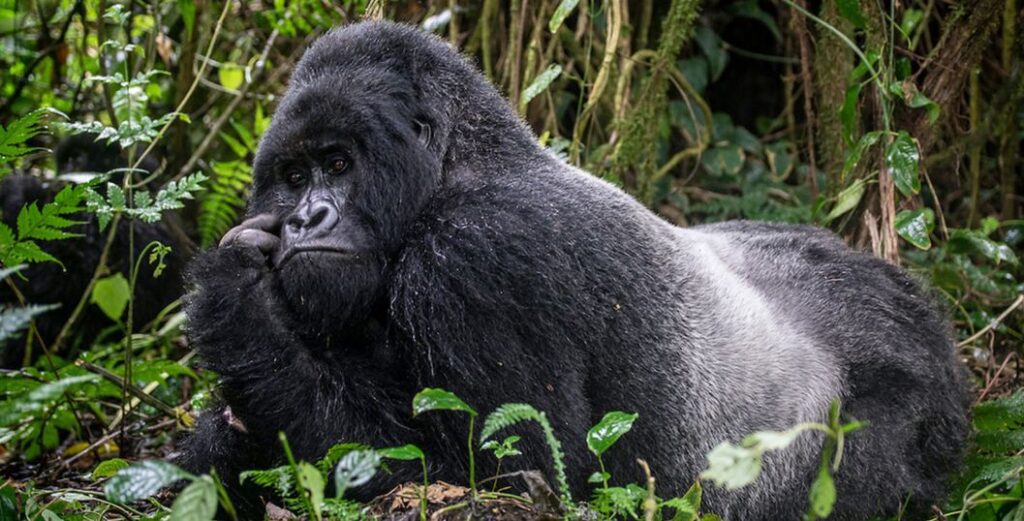 There are only two remaining mountain gorilla populations, and, as the name implies, they survive in the high altitudes montane forest. Whether the search commences on the slopes of the Virunga Volcanoes (spanning Democratic Republic of Congo, Rwanda and Uganda) or within Uganda's Bwindi Impenetrable Forest National Park, finding the mountain gorillas requires a hilly ascent. These mountains are also home to many other natural and geographic treasures, including an array of rare primates, birds, butterflies, and volcanic crater lakes. To find the perfect gorilla-trekking adventure for you, click here.
Encountering chimpanzees in the wild is a world apart from gorilla trekking adventure. Like humans, chimpanzees are social and intelligent primate with a complex array of social signals and dramas. They use tools and wage wars. Chimpanzees are linked to us by an ancient common ancestor and offer a poignant reminder of our own evolutionary history. You can go for chimpanzee trekking adventures in Kibale National Park, Budongo Forest, Kalinzu Forest, or Kyambura Gorge in Queen Elizabeth National Park.
14. Searching the Swamps for Shoebills
The shoebill is widely acknowledged as Africa's most charismatic avian offering. The sheer surprise when this prehistoric-looking bird flies up is an experience that stays with you forever, irrespective of how many world bird species you have on your list or how well traveled you might think you are. With its huge shoe-like bill, and 140 cm height this bird looks like something from the age of the dinosaurs, and is utterly unmistakable.
These leggy birds have a penchant for fishing in deep swamps, and a specific adventurous expedition is usually required to find them. Murchison Falls National Park, Queen Elizabeth National Park, Semliki Wildlife Reserve and Mabamba Swamp are all excellent places to start the search.