9 Uganda Safari Tours Destinations You Can't Miss!
---
---
Top Uganda Safaris Destinations
Uganda is a safari paradise. And Uganda safari tours takes you to this lush green East Africa country that is far less crowded than neighbouring Kenya and Tanzania.
The national parks of Uganda boast a vast array of wildlife, including the iconic Big Five animals and some stunning landscapes.
With the Equator line running right through this country and the historic Nile River starting life here, this is a jam-packed and diverse destination from rift valley lakes to dense tropical rainforests. And of course, Uganda offers the world's best mountain gorilla and chimpanzee encounters too!
Read more about our Uganda gorilla safaris and chimpanzee trekking tours.
So, if you want to get up close and personal with some of your closest living relatives or you would like to have the best safari in Uganda, take a look at these 9 Uganda Safaris Destinations and find out where you can do just that…
1. Murchison Falls National Park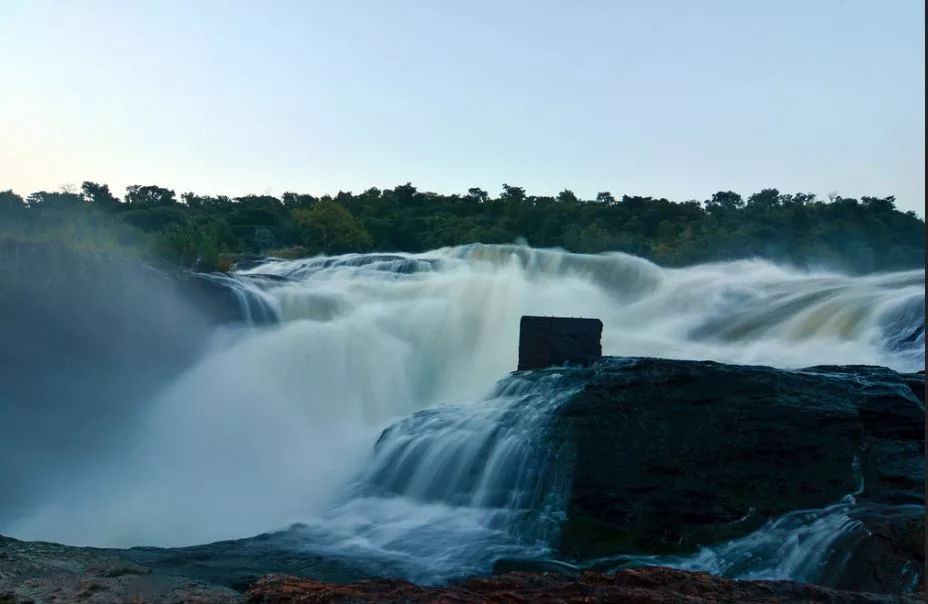 With the world's longest river, River Nile flowing through its grounds and the Nile crocodiles and hippos lining its banks, Murchison Falls National Park is certainly a top destination for Uganda safari tours in terms of both wildlife and scenery.
The big drawcards here are the mammals, including 4 of the Big 5 (Lion, Leopard, Elephant, and Buffalo), Rothschild giraffe, and numerous antelopes which you can spot (and snap) in front of the Mighty Nile River's cascades and falls.
Here, you can enjoy game drives, as well as shared or private boat safaris up to the bottom of Murchison Falls.
It's here that the 50-meter wide Nile River, which bisects the national park, is forced through an 8 metres rocky gap in the rift valley escarpment, creating the world's strongest waterfall, (the Murchison Falls) that plunges 45 meters into Devil's Cauldron below.
You can also cruise along papyrus-lined waterways to the delta where the River Nile meets Lake Albert, keeping an eye out for the prehistoric-looking Shoebill storks and other fantastic waterbirds.
2. Queen Elizabeth National Park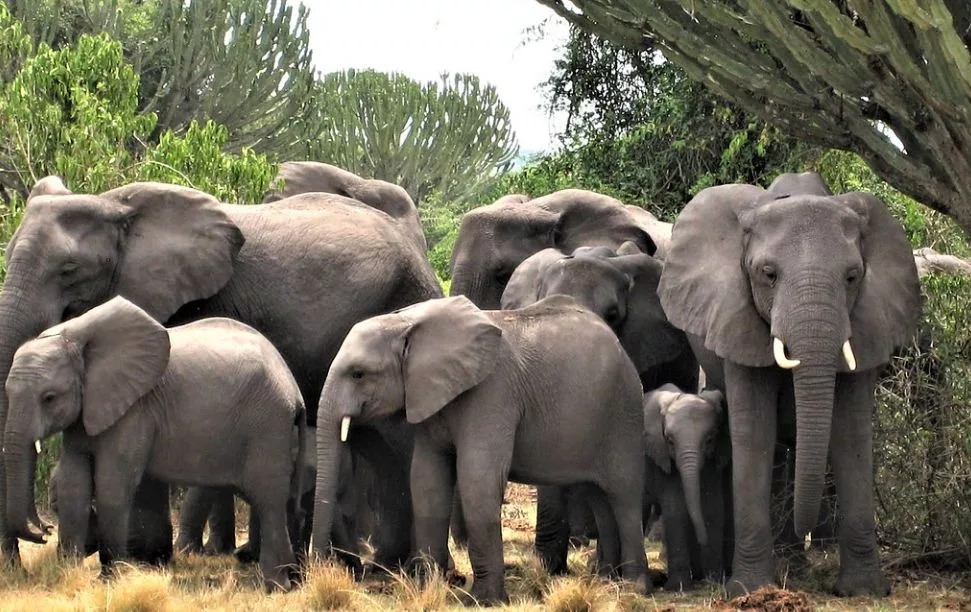 If you want to see elephants during your time in Uganda, then Queen Elizabeth National Park is the place to head.
Situated in the southwest of the country, and bordering Kibale National Park to the north, Queen Elizabeth Park also features 4 of the Big 5 (leopard, lion, elephant, and buffalo) and offers one of the best Uganda safari tours experiences.
The 1978km 2 park is Uganda's most popular national park and its sensational tree-climbing lions, make it worth to explore. It features astonishing landscapes and has views of the snow-capped Rwenzori Mountains in the back.
Besides the classic African Savannah, you will also find enormous freshwater lakes, beautiful salt crater lakes, dense tropical rainforests, and wetlands.
In fact, there is a total of over 610 species of Uganda birds and 95 mammal species recorded in Queen Elizabeth NP which, in addition to those already mentioned, includes hippos, warthogs, giant-forest hogs, hyenas and Antelopes.
There is no question that this park offers some of the wildlife safaris in Uganda and you will at least need two nights here to soak it all in.
3. Bwindi Impenetrable Forest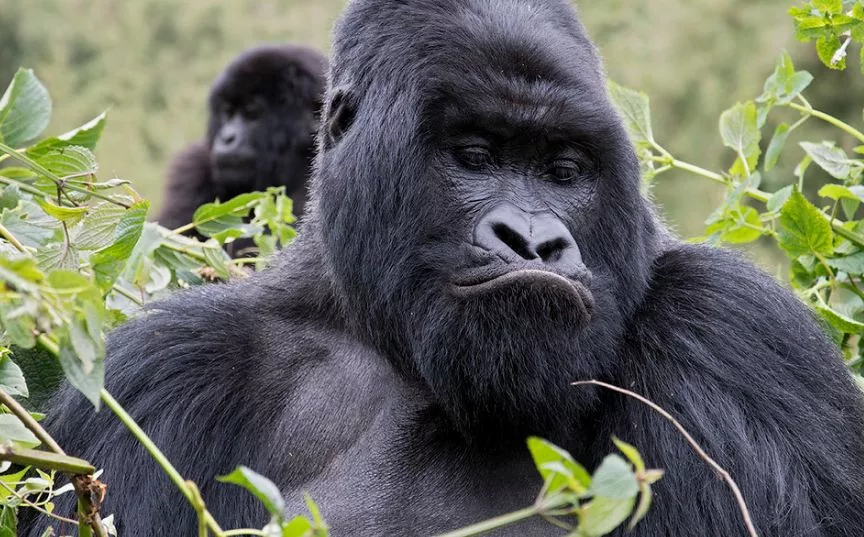 Undoubtedly one of the most exciting Uganda safari tours you can enjoy, most people head to Bwindi Impenetrable Forest National Park for one thing and one thing only.
And that thing is to see the gorillas. Half of the world's population of the endangered mountain gorilla lives here and seeing these incredible apes up close and personal is every bit as spellbinding as you would imagine.
To put it quite simply, a face to face encounter with one of our closest living relatives is a mesmerizing experience and although you only get one hour to spend in their company, in some ways it feels like a lifetime.
As you observe the gorillas roll in the forest, scratch, eat, play and chase each other, the sense of time seems to slips away and you really are transported to an altogether different realm of existence. That is until you are charged by a giant silverback male of course, and firmly brought back to reality!
But seriously, there is no doubt that Bwindi Impenetrable National Park is the best Uganda safari tours in Uganda and Africa at large.
4. Kibale Forest National Park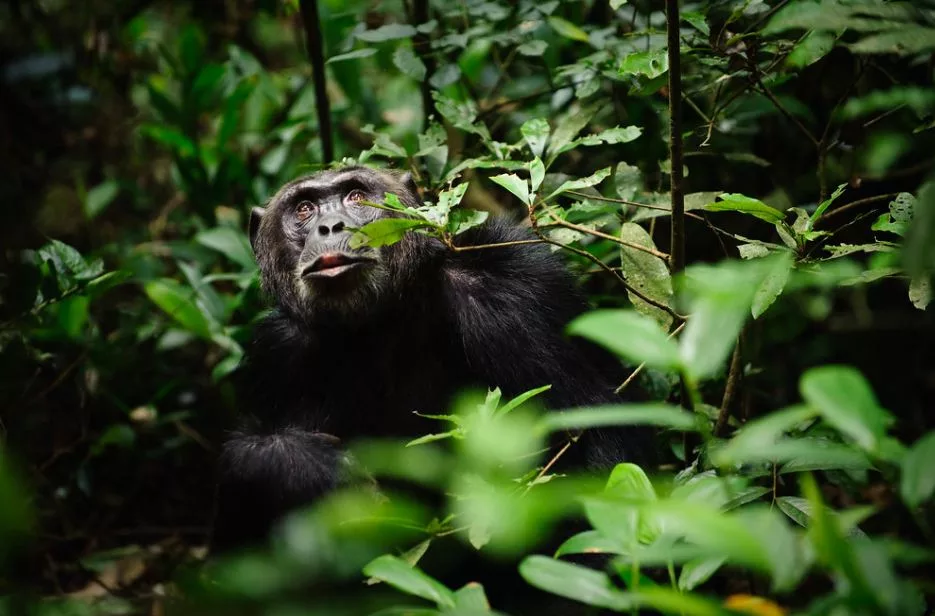 Another Ugandan national park that offers the chance to trek among our closest relatives is the 776km2 Kibale Forest National Park, which features the highest density and diversity of primates in Africa.
There are over 1500 wild chimpanzees, as well 12 other species of primates including Colobus monkeys!
There are also 375 species of bird recorded in this national park, as well as numerous 60 other mammal species. Located north of Bwindi, the south of Kibale borders Queen Elizabeth NP and is best accessed from Fort Portal town.
Kibale is the best place in the world to see wild chimpanzees. The trek to see the chimps in Kibale Forest takes two to six hours and you have over 95% chances of seeing them.
You hike through the lush tropical rainforest looking for the chimps and you're allowed to stay with them for one hour at the moment you've found them.
If you want to spend more time with chimpanzees and learn even more about their daily routine, you can opt for the Chimpanzee Habituation Experience.
It's an exhausting day full of movement, but an experience of a lifetime. You will have the opportunity to watch chimp's daily activities like de-nesting, foraging, grooming, playing, and making nests for the night.
5. Lake Mburo National Park
About 3 to 4 hours' drive west of Kampala, Lake Mburo makes great Uganda safari tours choice if you only have a few days in and around the capital to play with.
Compact and easily accessible, it nevertheless offers a wealth of Uganda wildlife, with hundreds of bird species and large populations of grazing animals like zebras, giraffes, Topis, impalas, waterbucks, elands, buffalos, hippos, bushbucks, etc….
Unsurprisingly given its name, the park mainly consists of wetland environment, but this doesn't stop it from being something of an adventure playground with game drives, horseback safaris, safari boat cruises, sport fishing, cycling tours, bird watching, and game walks all on offer here.
There are no elephants or lions here, which mean you, can explore the park on foot without running the risk of being trampled on or turned into a tasty meal for a big cat.
This gives visitors a really different way to discover the beauty of Uganda – a welcome change if you've been bouncing around in a safari vehicle for a while!
Lake Mburo is a great place to stop for night on your way back to Kampala from the southwestern Uganda.
If your budget will stretch, you stay at the stunning Mihingo Lodge, one of the most spectacular Uganda safari lodges, which boasts luxury boutique log cabins with private verandas overlooking the park, and a swimming pool with one of the best views!
Read More About the Best Weekend Trips From Kampala
6. Lake Bunyonyi
Ass you might know, Uganda offers a great diversity of landscapes.
One of the most tranquil and beautiful places in Uganda is Lake Bunyonyi, a charming place to spend a day or two relaxing during your Uganda safari tours.
This stunningly pretty lake is located near the border of Rwanda in the Southwestern Uganda, about a 2-hour drive from Bwindi Impenetrable. It is believed to be the second-deepest lake in Africa (900m).
Lake Bunyonyi area is known as the 'Switzerland of Africa' because of the surrounding green terraces, hills, and valleys.
At 25 kilometers long and 7 kilometers wide, the lake is dotted with 29 islands and some of which have fascinating dark stories.
You can a ride in a small dugout canoe to learn about some of them, from Punishment Island, where girls who got pregnant out of wedlock were abandoned to die, to Leprosy Island, which used to be a leper colony run by a Scottish missionary.
Read More about What to Do At Lake Bunyonyi – 11 Top Activities 2023
7. Kidepo Valley National Park
Kidepo Valley National Park is located at the far extreme end of Uganda near the border of South Sudan.
It's one hard to reach park but packed with a lot of rewards to nature lovers. Kidepo is most recommended for travelers seeking for something special on a safari in Uganda.
Though it's Uganda's remotest park, it makes it among the 9 top Uganda safari tours destinations because of its unraveled beauty. This wild 1,442sqkm park has been ranked by CNN travel in the recent past as one 8 of the best safari destinations in Africa.
Among African safari enthusiasts, the park is well known for sheltering some of the largest herds of buffalos in Africa, as well as 76 other species of mammals including elephants, lions, leopards, cheetahs, jackals, foxes, kudus, zebras, giraffes, waterbucks, bushbucks, warthogs, patas monkeys, and almost 500 bird species including common ostriches.
Kidepo National Park also among the Uganda parks offering some of the best Cultural safaris, and hikes within its vicinity.
Due to its remoteness, the park can be accessed in two days by road but there are chances of flying to Kidepo valley national park in 2 hours by a chartered plane from either Entebbe Airport.
8. Ziwa Rhino Sanctuary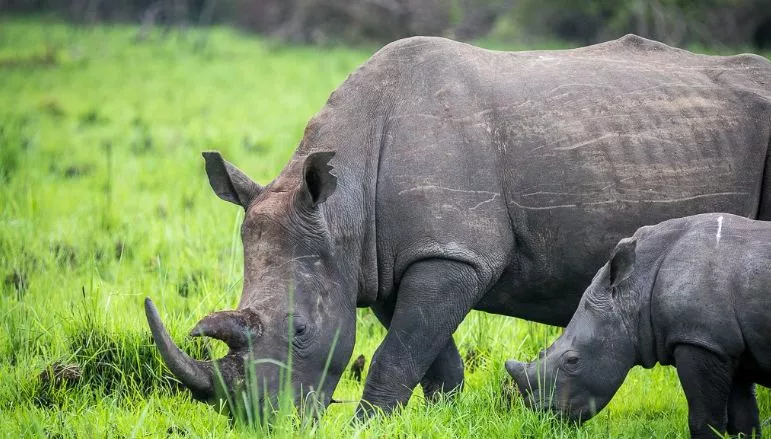 Rhinos are critically endangered due poaching.
Uganda's Ziwa Rhino Sanctuary located close to the Murchison Falls National Park and is the only place in the country where you see and even photograph rhinos in the wild during your Uganda safari tours.
You can track them on foot, accompanied by a knowledgeable local ranger guide. This trekking adventure lasts about 1.5 to 2.5 hours and costs $50 per person. The walk is not heavy, but it's an open space, so it can be very hot in the sun.
While visiting the Ziwa Rhino Sanctuary, you have the chance to more Uganda safari activities like a Shoebill trek, night walk, or canoe ride.
You can also stay overnight in a lodge or tent. When staying overnight, you'll have the highest chance of seeing the prehistoric Shoebill.
9. Source Of The Nile, Jinja
Rive Nile is the longest river on Earth and one of Seven Natural Wonders of Africa.
The Nile is over 4,132 miles (6,650 km) long – and runs all the way from Uganda at its most southern end to the Mediterranean Sea in the north (Egypt).
In the 19th century, during the golden age of exploration, a small group of intrepid British explorers and adventurers were determined to find the source of this mighty river.
After many years of searching, punctuated no doubt by run-ins with hostile locals and the occasional session of one tropical disease or another, it was eventually claimed in 1858 by a man named John Hanning Speke at Jinja, about 80 km east of Kampala.
You can take a relaxing boat cruise onto Lake Victoria (Africa's largest lake), where you can actually see the bubbles as the river's water rises out of the lake and begins its long journey north.
As well as being the place where the Nile begins, Jinja is also Uganda's adventure capital. The thundering rapids of the world's longest river are a huge draw for Adrenalin junkies, who come to enjoy the thrills and spills of whitewater kayaking and rafting on rapids that reach Grade 5 in some areas.
You can do bungee jumping into the Nile as well as mountain biking, quad biking and horse backing riding along the banks. For those of a more nervous disposition, there are more sedate activities like tubing, sport fishing and relaxation at a resort in the middle of the river.
With plenty of places to stay, eat, and drink, and a fun, relaxed vibe, it's not surprising that Jinja is one of our top 9 Uganda safari tours destinations.
Read more on the top things to do in Jinja
Frequently Asked Questions About Uganda Safari Tours
How much does a safari in Uganda cost?
Average Uganda Uganda cost around is US$ 200 per person per day. The gorilla trekking permit costs costs US $ 700 per person per day per trek. Budget or cheap Uganda safari accommodation (hotels, guest houses, camps, and lodges) is around US $ 80 per night.
How much is 10 days Uganda safari?
Prices for a 10 days tour in Uganda range between $3,200 to $3,800 per person. Mid-range tours mostly range between $3,900 to $4,300 per person, while luxury tours start at about $4,500 per person.
How much is gorilla Tour in Uganda?
The cost of gorilla trekking in Uganda can vary from one tour operator to the next. A 3-day Gorilla Safari in Uganda will run from about $1300 (economy) to $3900 (luxury) per person. A 10-day Gorilla Safari in Uganda will run from$4800 (economy) to $6400 (luxury) per person.
Tags:
Uganda Travel Guides
,
Visit Uganda