One thing you should consider when planning your Uganda safari to Kidepo National Park is the accommodation. Accommodation options in Kidepo (Kidepo Lodges) are somewhat limited. Kidepo Valley National Park is the most isolated national park in Uganda.
But the few who make the long journey northeast through the wild Karamoja region agree that it is also one of Africa's finest wildernesses. The park lies in the rough, semi-arid valleys between Uganda's border with South Sudan, some 10 to 12 hours' drive from Kampala.
Proclaimed as a national park in 1962, it has an abundance of big game, including almost 500 bird species and 77 species of mammals, many of which cannot be seen in any other national parks in Uganda.
Reach Us to Book the Best Safari Lodges in Kidepo and Karamoja Regions
You can reach us through email or phone to book the best Kidepo lodges. Send us an email today at info@tulambule.com or safaris@tulambule.com to get started.
Call us at +256-782-915-447 or send a WhatsApp message to book your safari to Kidepo National Park and stay at the top accommodations.
The Top 5 Lodges in Kidepo National Park
You can spend the day exploring Kidepo Valley National Park and retire right in the park when the night comes. Here are the best Kidepo lodges.
1. Apoka Safari Lodge – Luxury
Price range from US$ 775 to 1605
Apoka Safari Lodge is owned and operated by Wild Places, a company that also owns luxury safari lodges in Bwindi and Semuliki. Apoka is unquestionably the top safari lodge in northeast Uganda. The stands on a rocky ridge overlooking a waterhole in Kidepo Valley National Park.
There's a wonderful natural rock swimming pool and a shady thatched dining area with a view over the plains. Best of all, Apoka Safari Lodge is the perfect base for exploring a remote and relatively little-known park where lions, elephants, and buffalo are all likely to be seen daily.
Accommodation & Facilities
The communal lodge at Apoka Safari Lodge is set up at the highest point, guaranteeing great views across the Kidepo National Park plains.
It is made out of stone, timber and thatch. Inside the communal area, there is an open-plan lounge, dining area, and bar, featuring comfy sofas and armchairs, coffee tables, patterned rugs, and a long table where everyone is invited to eat together.
At a short distance from the lodge, there is a swimming pool – carved out of a large rock. The pool is deep, cool, and perfect for relaxing in between your Kidepo National Park activities!
Guest accommodation is in 10 super-spacious cottages. All cottage are located a little lower on the kopje than the communal lodge yet offering fabulous vistas of the valley, the plains, or the surrounding mountains. 6 cottages feature a double bed and four have twin beds.
Extra beds can be added for children aged 5–12 years. Each cottage is constructed from timber, stone, and thatch, blending pleasantly into the landscape. Interior features include bedside tables, mosquito nets and lighting, snug rugs, ample storage space.
En-suite facilities comprise flush toilet, washbasins, and shower with hot and cold running water. Outside, there is a private veranda, and a bathtub hewn into the rocks! You can enjoy soaking in the tub while watching the local wildlife.
Dining
The lounge doubles as the dining area, where the lodge serves delicious meals cooked with care by the camp chef.
You will enjoy watching animals grazing on the abundant grasses outside as you tuck into local Uganda and international cuisine, vegetables, and barbecued fare. The lodge also takes orders for special dietary preferences and serves drinks from the bar.
House drinks are included in your rooming price except for premium brands. Bush breakfasts, private romantic dinners, and picnic lunches can be organized upon request.
Kidepo Savannah Lodge – Midrange/Budget
Price Range from US$ 25 to 190
Kidepo Savannah Lodge is owned by Nature Lodges a company with a good history and track record in running safari lodges in Uganda.
The lodge is situated just 500 meters away from Kalokudo Gate of Kidepo National Park. It is ideally suited to travelers on midrange and budget safaris in Uganda.
Kidepo Savannah is a slightly smarter lodge and a delightful old-school camp whose safari tents also offer a wonderful view over the plains and the distant mountain ranges which form the border with Southern Sudan.
Accommodation
Kidepo Savannah Lodge has twelve beautifully appointed safari tents on raised decks. Each of the spacious tents has a private verandah offering splendid views of the scenic savannah plains of Kidepo National Park.
Comfortably furnished with 1 double or 2 single beds, all safari tents at Kidepo Savannah Lodge feature an ensuite bathroom with 24-hour hot showers, running water for hand basins, and a flushing toilet.
As a budget option, Kidepo Savannah Lodge also offers nine non-self-contained tents. These are comfortably furnished with 2 single or 1 double bed, a bedside table, and a power outlet for charging your electrical equipment.
The views into the national park are vast and magnificent with an occasional herd of elephants or buffaloes passing by.
The tents of Kidepo Savannah Lodge share a communal ablution block with hot showers and flushing toilets. No need to worry about linen as all bedding and towels are provided.
Dining and Bar
Kidepo Savannah Lodge has a thatched dining and bar area that offers one of the finest views over the Kidepo Valley National Park.
Dinners are 4-course meals while during lunch 2 courses are served. Because everything on site runs off solar, including the fridges and freezers, the lodge works with a fixed menu but if you have any dietary requirements they will be happy to cater to your request if you let them know in time.
3. Apoka Rest Camp – Budget
Apoka Rest Camp has a prime location in the wildlife-rich Narus Valley. Animals such as warthogs, zebras, waterbucks, elephants, and more visit the camp.
Accommodation, Dinning and bar
Apoka Rest Camp offers 16 simple hut budget accommodations. They are self-contained with en suite bathrooms and toilets with running water.
Their roofs are thatched with grass so that keeps the temperatures inside moderate since this is a semi-arid region whose temperatures go high during the dry season. Apoka Rest Camp also has a budget restaurant/bar.
Campfire area
And there is a campfire area where guests can gather for a memorable experience of sitting under the bright skies in the wilderness and sharing great stories and experiences of the tour.
Management
Apoka Rest Camp is managed and operated by the Uganda Wildlife Authority which also manages other campsites within Kidepo Valley National Park which you could as well choose to use. Those who wish to camp at their campsites are required to carry camping materials including a tent, bedding, food, drinking water, and other necessities that you may require.
You will get water for bathing at the campsite. Tourists who camp pay for the camping fee and the ranger guide who protects in the night.
4. Zebra Safari Lodge – Midrange
Price Range from US$ 40 to 120
Zebra Safari Lodge-Kidepo is located just a stone's throw away from Kalokudo Gate in Kidepo National Park. The lodge shares a boundary as well overlooks the magnificent and offers a breathtaking view of the savanna grasslands of Kidepo Valley.
Accommodation
Kidepo boasts five cottages, set out on raised ground. Each of the cottages has a private verandah offering superb views of the unending savannah vegetation, together with a cool breeze of unpolluted air.
Comfortably furnished with 1 King Size Bed, all cottages have an en suite bathroom with 24-hour hot showers, running water for hand basins, and a flushing toilet.
Dining and Bar
Zebra Safari Lodge has a spacious, grass-thatched dining and bar area that offers one of the best views of the Park. The dining and bar features grass thatched roofs overlooking rewarding views of the breathtaking endless savannah.
The bar is well-stocked with a variety of wines, spirits, and beers. The restaurant offers set menus of 2-course meals for lunch and 4-course meals for dinner. Special dietary requirements are catered for on request.
5. Karatunga Safari Camp – Budget/Midrange
Price Range from US$ 25 to 80
Kara-Tunga Safari Camp offers tented accommodation in Moroto in the beating heart of the Karamoja region at the slopes of Mount Moroto (3085m).
A central location that serves perfectly as a base for your adventure through northeast Uganda (5hrs drives from Kidepo National Park). The camp design is a blend of traditional customs and local materials with a modern touch.
Accommodation
Kara-Tunga Safari Camp has 6 ensuite safari tents located underneath the large indigenous trees. Each safari tent has a private verandah, solar-heated showers, electricity to charge equipment, a flushing toilet, and a washing basin.
The cam also has an independent building that is divided into two apartments with each a private entrance and verandah. The apartments have the same setup with one open room and one bathroom with a solar-heated shower and flushing toilet.
Three standard rooms are self-contained single, twin, and doubles. All rooms have solar-heated showers, electricity to charge equipment, flushing toilets, and a washing basin.
Dining
The camp has an onsite restaurant offering a-la-cart menu as well as a full board and half board option.
Accommodation Near Kidepo National Park
Kidepo Valley National Park is located more than 550 kilometers/340 miles northeast of the capital Kampala (or nearby Entebbe International Airport) by road. And the drive can take more than 10 hours in either direction.
Many travelers on Uganda wildlife safaris to Kidepo spend their first night on the safari accommodations en route in the towns of Gulu and Kitgum for those who take the western route.
Those who take the longer and more adventurous eastern route often spend their first day in Mbale town or the beautiful Sipi Falls area near Mount Elgon.
The best safari accommodation in Gulu includes Churchill Courts Hotel and Boma Hotel. Accommodation in Mbale includes Mbale Resort Hotel and Mount Elgon Hotel and Spa.
And the best lodges in the Sipi area include Sipi River Lodge, Lacam Lodge, Home of Friends Guesthouse, and Noah's Ark Hotel.
Safari Tours To Kidepo National Park
Safari Overview Get a thrill in East Africa on this 8 Days Adventure Tour through the Eastern & Northern parts…
18 Days Uganda Safari, Gorillas, Chimps, Wildlife, & Cultural Experience This 18 Days Uganda Safari showcases six of Uganda's most…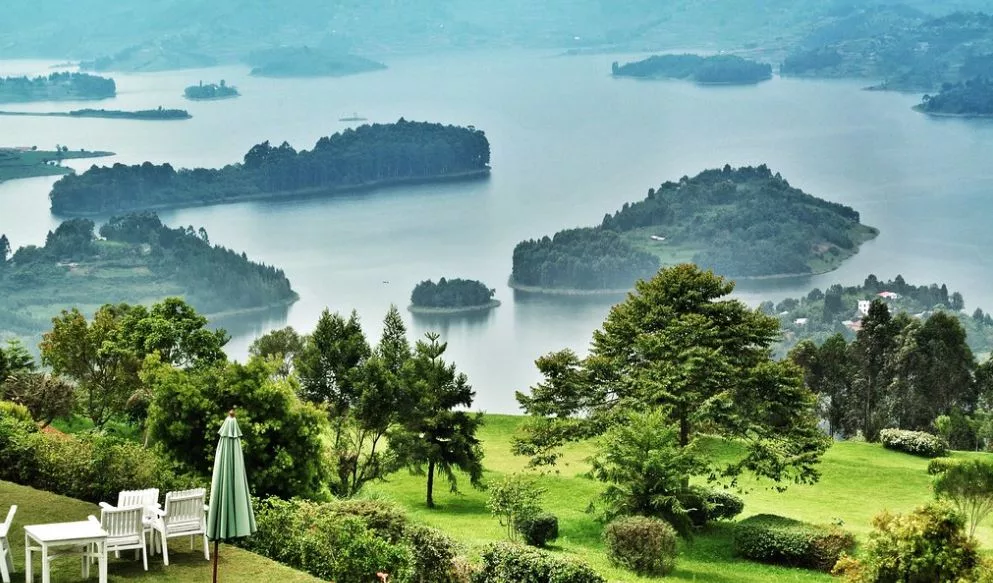 Safari Overview This 21 days Uganda safari reaches out almost every corner of Uganda. You discover its incredible wildlife, outstanding…