Is It Safe To Travel To Uganda In 2023?
People often ask "Is It Safe To Travel To Uganda or Is Uganda safe to visit? Yes, Uganda is safe to visit and it is one of the popular tourism destination in Africa.
Visitors rarely experience crime. All of the superb Uganda safaris destinations are safe to visit. And the warm, friendly people will make your Uganda safari tour a memorable one.
Experienced local rangers, and often security, accompany travelers into the forests to visit the rare mountain gorillas; most Uganda gorilla safaris treks are trouble-free. Uganda is largely a safe country for travelers. The usual considerations apply in cities, though during elections or times of protest, it's wise to seek advice from a reputable local Uganda tour operator.
Also, you may have heard Uganda experienced a Ebola disease small outbreak. We are glad to confirm that on January 11 2023 the World Health Organization (WHO) declared "Uganda Ebola Free".
Although there is a long-standing travel advisory from the US State Department, it is not that the all of Uganda is unsafe and the majority of the country is safe to visit.
In fact, thousands of American tourists visit Uganda's incredible wildlife areas like the Bwindi Impenetrable Forest, Queen Elizabeth, Murchison Falls, and Kibale Forest National Parks every year without incident.
Government travel advisories are always very cautious, since if anything goes wrong, your government will have a responsibility to protect you.
And they are always skewed against developing countries. It is always best to check with local people if you have any doubts about the security of a destination.
Is Terrorism A Problem In Uganda?
Uganda authorities deal with the international terror threat in much the same way as other allies of the USA and Britain.
You'll find strict security at airports and visible policing in public places like shopping malls and outdoor markets, ensuring it is safe to visit Uganda. The country's impressive military is active along the eastern border with Democratic Republic of Congo.
Petty crimes including pickpocketing, car break-ins, phone snatching and mugging would be your biggest safety concern in Kampala, more so in the congested spaces of the city and in the ghettos.
Visitors on guided activities are mostly shielded from these risks and their guide will ensure their safety. Uganda like many other democracies across the globe occasionally goes through short periods of political change. This is also center around Kampala, far from the country's sensational Uganda safari destinations.
In fact, in some instances after landing at Entebbe International Airport, you may not visit Kampala and you head directly to Bwindi Impenetrable National Park, Murchison Falls National Park, Kibale Forest National Park, or Queen Elizabeth National Park.
Yes it is – Uganda for long has larked in the shadow of its tragic past of civil wars and bad leaders, so much that many people still believe the dictator Idi Amin is still the president of Uganda, a man that died decades ago.
For more than 35 years now Uganda has enjoyed peace with no war going on in her land.
President Museveni's government has built a formidable military that has effectively protected the country from insecurity both from within and out.
And with the constant development of the safari industry in Uganda and regular lodge and camp openings, the message is loud and clear: Uganda is thriving and open for business.
And there's a reason it remains one of the most sought-after safari destinations: the wildlife viewing is incredible year-round, the people friendly and the logistics easy.
Uganda Health & Safety Travel Tips
As with travelling anywhere in the world, travellers need to be vigilant to avoid any unnecessary hassles. Here are some general health and safety tips for travelling around Uganda:
Before you leave for Uganda, you'll need to see your doctor for a prescription of malaria pills because Uganda is a high-risk malaria destination. When you take your own medication, you eliminate the risk of not being able to find them at local pharmacies.
Be sure to pack plenty of insect repellent.
When you arrive in Uganda, be conscious of your belongings. Never leave anything unguarded and only take out your cameras or other valuables when necessary.
In some of the towns like Kampala, pickpocketing is sometimes an issue; it's a good idea to be alert in busy places like markets.
Make copies of all your travel documents and keep them in your luggage.
Our Uganda Safari Experts will provide all information about what areas are to be avoided and guide you every step of the way, leaving you to focus on what matters, reveling in the experience.
You may also like: What Vaccinations Do You Need to Travel to Uganda 2023?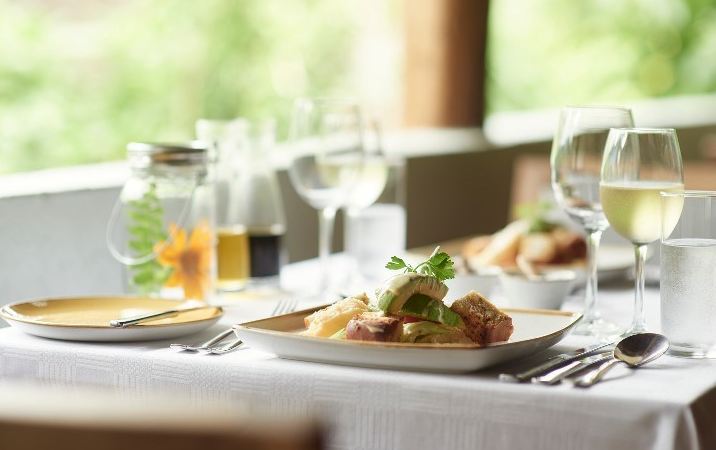 When you are on a Uganda safari at top lodges and safari camps, you can rest assured that food quality will be of the highest standard.
You will be bowled over by quality and local delicacies. If you are passing through cities and towns, it's advisable to be more aware of your food choices like meat, unpasteurised dairy products, and raw foods such as fruits or salads that can't be peeled.
A good rule of thumb is to always choose to eat well-cooked meals, and to use your discretion on the sanitation and hygiene of any establishment you visit.
Avoid any restaurants or food vendors that appear unclean or don't have many customers.
Our Uganda Safari Experts live by the 'we know because we go' ethos and are valuable sources of personal recommendations for where and what to eat, making sure that your travel journey is seamless from start to end.
Is Tap Water Safe To Drink In Uganda?
Uganda is a country that has been identified as having unsafe tap water for drinking. We advise all our travellers to always drink bottled water, which is cheap and readily available.
Many Uganda safari lodges, camps, and hotels provides complimentary bottled water, ready for you in your room, safari tent, or when you are setting off on game drives.
Depending on where you choose to stay, you will be given a reusable bottle that can be filled up with filtered water as and when you need it. We also recommend that you use bottled water to brush your teeth, particularly in the cities and towns.
Is Uganda Safe For Female Solo Travelers?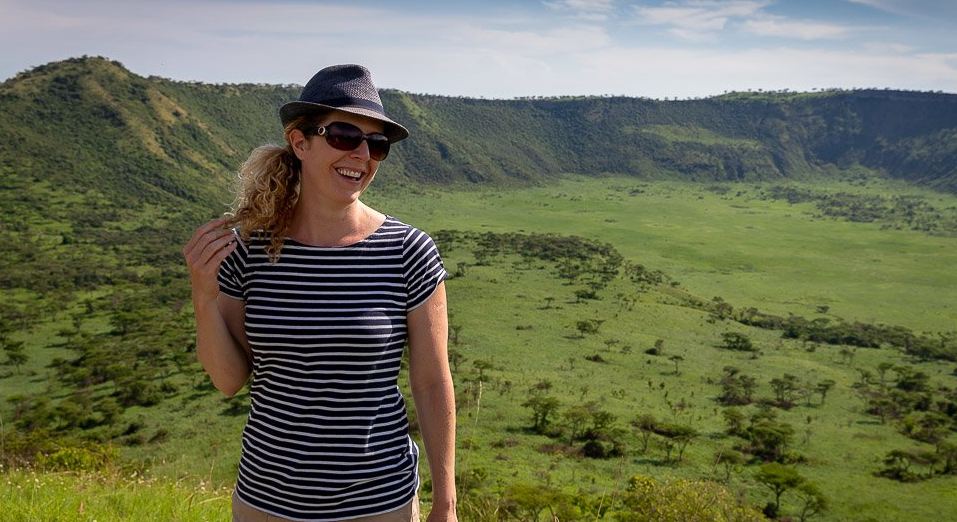 Uganda is safe for female solo travelers; in fact, most parts of Uganda are well-suited for solo travel in general. The locals are friendly and hospitable, and English is widely spoken.
As a female solo traveler, it is always best to adopt the safety practices you would travelling anywhere in the world, like not walking alone at night in cities, or avoiding deserted beaches.
As Uganda is a safari-focused destination, many female solo travelers have to enjoy shared game drives or group safaris for the social element, or to simply go it alone with a guide.
Whatever the desire for a legendary female solo traveler journey, our Uganda Safari Experts can tailor perfectly to preferences and budget.
Safety On A Safari In Uganda
1. Take Careful Note Of Your Safety Briefing On Arrival.
Many safari lodges are unfenced and Uganda wildlife will wander onto the property. Though these lodges are constantly patrolled and perfectly safe, always remember that the creatures you may encounter are entirely wild and will react defensively if you appear to be a threat, or aggressively if you act like an easy meal. Never approach a wild animal like a gorilla or attempt to touch one.
Use your room's mosquito nets and ceiling fans and apply insect repellent to exposed skin in the early mornings and late afternoons (before your Uganda safari game drives in the Savannah parks) and again in the evenings before dinner.
3. Always Listen To Your Guide
He/she knows how to keep you safe in Uganda but can only do that if you listen to instructions.
The great beauty of a Uganda safari tour is experiencing the wilderness as naturally as possible. Be mindful and realistic about encountering potentially dangerous animals, bugs and exposure to the elements.
If you're interested in a Uganda safari, have a look at our Uganda Travel Guide for First-Time Visitors, or get in touch with one of our Uganda Safari Experts to help tailor-make an itinerary that's right for you: