Uganda Visa Requirements, Application Process, And Costs 2023
Wondering what are the Visa Requirements for Uganda? To help you prepare for your dream safari to Uganda, we have detailed the key elements for Uganda visas, if a visa is required, how to apply and how much it costs.
Most visitors going on a Uganda gorilla safari to Bwindi Impenetrable National Park or a chimpanzee trekking tour to Kibale National Park must obtain a Uganda visa, including citizens of the USA, UK and EU countries, unless they come from visa exempt countries. All visitors must have a passport valid for 6 months.
Prior to traveling to Uganda, all visitors must apply on the Government of Uganda's Electronic Visa/Permit Application System website for all immigration services such as visas, permits, and passes. TheWhen Is The Best Time To Visit Uganda?"> best time to visit Uganda is during its dry season months of December and February and June and early September.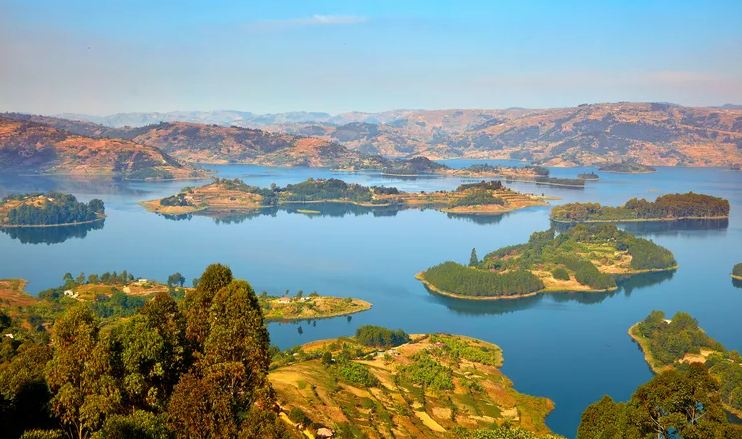 What You Need To Know About Uganda Visas?
Whether or not you require a visa for visiting Uganda will depend on where you are coming from. Citizens from 35 countries with valid passports do not need a visa to visit Uganda. Also, travelers with United Nations laissez-passer do not need a Visa to visit Uganda.
The Table Below Shows Uganda Visa Exempt Countries:
| | | |
| --- | --- | --- |
| Mauritius | Tanzania | Kenya |
| Angola | Lesotho | Seychelles |
| Botswana | Eritrea | Swaziland |
| Ireland | Malawi | Barbados |
| Belize | Madagascar | Rwanda |
| Bahamas | Grenada | Zimbabwe |
| Cyprus | Antigua | Fiji |
| Ghana | Burundi | Comoros |
| South Sudan | Gambia | Zambia |
| Sierra Leone | Jamaica | Malaysia |
| Solomon Islands, The Grenadines | Malta | United Nations laissez-passer |
| Vanuatu | Singapore | St. Vincent-Tonga |
Uganda Visas Types, Costs, & Requirements
1. A Uganda Tourist Visa
The standard visa is the single-entry visa (Uganda Tourist Visa) which costs US$50. You can use this visa to enter Uganda once for business, tourism, family visit, humanitarian and charity events, or other reasons.
The Uganda visa is valid for a stay lasting up to three months. Your passport needs to have at least six months of validity from the date of entry, and you must have a return ticket. Other requirements include:
Travel itinerary
A recent passport-size photograph
Passport copy (bio-data page)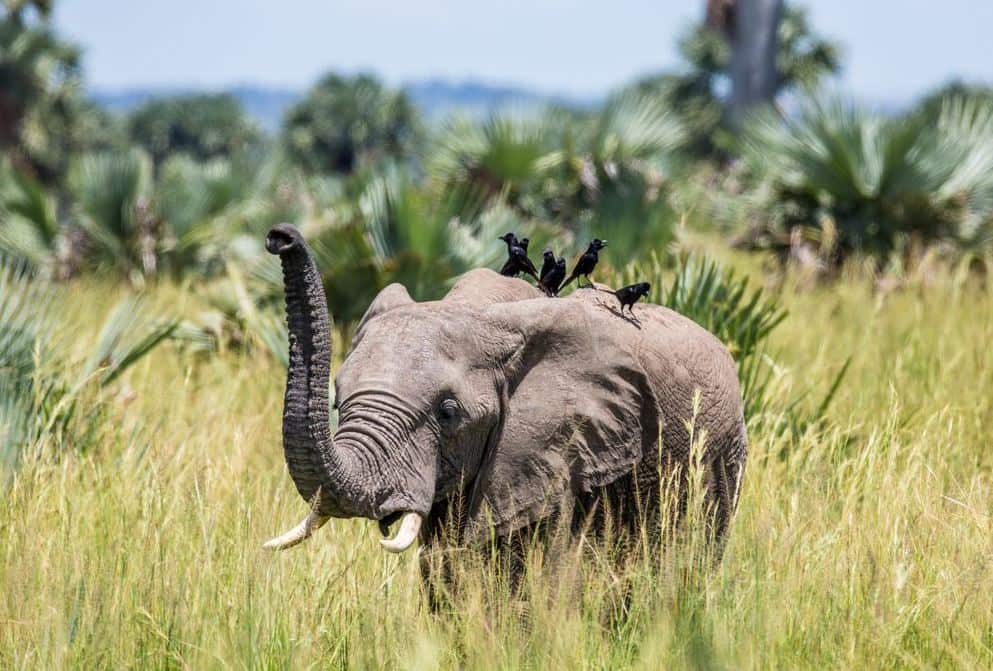 2. The East African Tourist Visa option
The East African Tourist Visa is a handy option if you are planning on visiting Kenya, Rwanda, and Uganda on the same African safari. The East Africa Tourist Visa is valid for 90 days from the date of issue and costs US$100. The visa requirements for an East African Tourist Visa include:
Copy of the passport (Bio-data page) with at least 6 months validity
Copy of recent Passport size Photograph
Vaccination Certificate (Yellow fever)
Return Ticket
Travel Itinerary
Language; all documents attached should be in English.
Any other documents may be required during the processing
3. Multiple Entry Visas For Uganda
Uganda also offers a multiple entry visa for US$100 (valid for 6 months) and USD$ 200 (valid for 24 months), great if you are planning at least two safari trips to Uganda in a year.
To qualify for a Uganda Multiple Entry Visa, your passport must be valid for at least six months from the date of entry, and you will need to supply a passport photo and proof of a return ticket to Uganda.
Multiple entry visas sometimes require more paperwork, so some travelers prefer to apply for a single entry visa each time, but Uganda's visa service is getting better and faster online.
The visa requirements for Multiple Entry Visa include:
Passport (Bio-data page) with at least 6 months validity
Recent Passport size Photograph
Valid Police clearance from Interpol or home country
Vaccination Certificate (Yellow Fever)
Recommendation letter from one (2) referee in Uganda
Cover Letter stating reasons for Multiple Entry
Any other documents may be required during the processing
4. A Uganda Transit Visa For Short Stays
If you are only entering Uganda for a few days before heading on to neighboring African countries like Kenya, Tanzania, or Rwanda, a transit visa may be all that you need. It costs US$20 and is valid for a maximum of 7 days.
This Uganda visa is not extendable. The transit visa requirements include:
Copy of the passport (Bio-data page) with at least 6 months validity
Copy of recent Passport size Photograph
Vaccination Certificate (Yellow Fever)
A letter stating the reason for transit and country of destination
Proof of permission to enter the country of destination
Any other documents may be required during the processing
5. A Student Pass For Uganda
People going to Uganda for research, internships, volunteering or academic studies can apply for a student visa. This can be for 3 months, 6 months & 12 months.
The fee is USD 100 and this is payable at the point of application. This is a standard fee for any period that has been granted. East African nationals are exempted from this fee. The requirements include:
Valid Student ID Card
Passport Copy (Bio Data Page) with at least 6 months validity
Recent Passport-size Photograph
Support Letter from School
Admission letter from the school
Proof of payment of fees
Current immigration status (visa or previous pass)
Where the child is below 18 years, immigration status and identification of the parent/guardian.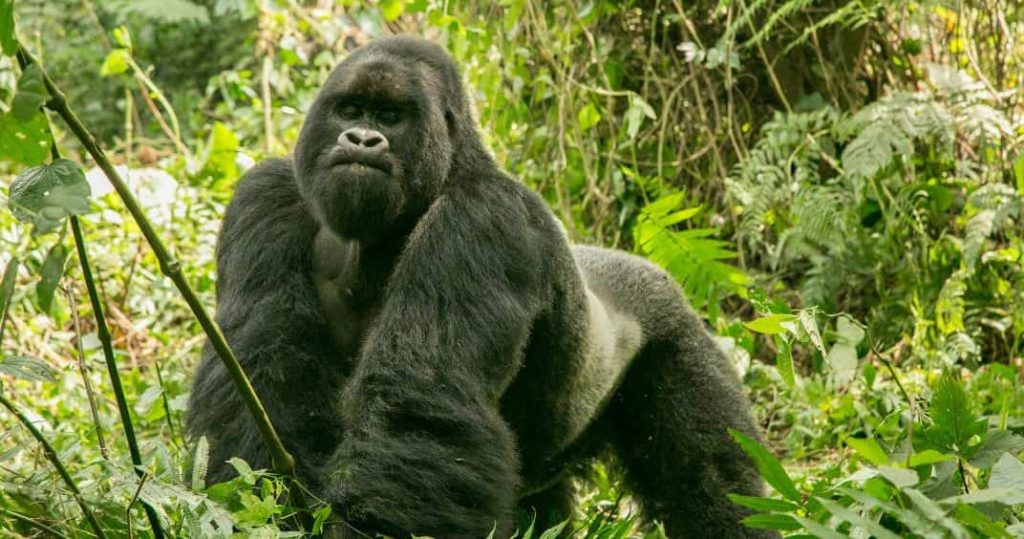 How Do I Apply For A Uganda Visa?
The process of applying for a Uganda visa is quite simple. When you have all the requirements needed, go on the Ugandan E-visa system:
Select Start a New Application. Accept the terms and conditions displayed in the disclaimer. Then fill in the Uganda visa application in the following steps: –
Step-1: Choose The Application Type (Visa or Permit)
Category (Ordinary, Multiple-Entry, Diplomatic and Official, Transit, East Africa Tourist Visa),
Subcategory for Ordinary/Diplomatic and Official/ Transit (Single entry)
Subcategory for Multiple Entry (6 months, 12 months, or 24 months)
The sub-category for East Africa Tourist Visa is the same
Step-2: Fill Out The Electronic Form
This section of the application is where you provide your personal information.
Here, you provide your name, address, contact information, how long you plan to stay, your passport information, and any such details.
This information is used to ensure that you are legally allowed to enter Uganda under rightful means. You will have to fill in a form that looks like the screenshot below.
All the information must be truthful and correct.
Step-3: Add Documents
The documents include a copy of a recent passport-size photograph, a copy of the passport bio-data page, a Yellow Fever Vaccination Certificate, etc.
You'll need to upload only PDF, JPEG, PNG, and BMP files. The files you upload should not be bigger than 250 KB. All documents attached should be in English.
Step-4: Submit
Once the application is submitted it will be studied by an Immigration Officer.
Please note that during the approval process, additional information may be required. The new required information can be submitted electronically through:
Upon submission, you'll receive a notification with an application number which you can use to track the application.
The decision taken on the application will be sent electronically through the email provided by the applicant. If approved, an approval letter will be sent as an attachment to the email provided.
This letter serves as a travel authorization. Print it out and present it together with a valid passport /travel document of not less than 6 months validity at the port of entry.
Please Note: It's recommended that you apply for the visa well in advance of your intended visit. All online payments must be made by credit card/debit card at this time. The eVisa system currently accepts only the following credit card/debit cards: MasterCard and Visa.
Uganda Visa On Arrival
Uganda no longer issues visas on arrival. All visitors to the country including those on Uganda safari tours are required to apply for an electronic visa ahead of their trip to Uganda. You are strongly advised to submit your visa applications online at: https://visas.immigration.go.ug.
Does Uganda Offer A Working Holiday Visa?
Uganda does not offer working holiday visas. Instead, you will need a work permit from the Directorate of Citizenship and Immigration Control of Uganda. It is illegal for any foreigner without a valid work permit to be employed in Uganda, including volunteering and self-employed work.
If you're planning to volunteer or have an internship or other work placement, ask the host organization or company for advice on the correct work permit.
Can I Extend My Uganda Visa To Stay Longer?
If you run short of time during your stay, tourist visas can be extended for an additional 30 days. Your current valid visa can be extended through:
For extending a visa application using the Uganda electronic Visa website you should provide the application Id of the visa to extend, the passport number used for the visa to extend, and the date of birth.
If you overstay your Uganda visa, the usual penalty is a fine of USD 100 per day.
Use of Third-Party Uganda Visa Application Service
Visitors are not always advised to obtain the Uganda Visa through a third party.
Always such services cause challenges to the visitors where you may lose your money when there is no Ugandan Visa for you. Several websites may attempt to corn you off your money to purchase the Ugandan Visa for you.
Ignore them and only used the right and recommended website (https://visas.immigration.go.ug/) which is the Ugandan E-Visa Website only.
FAQs About Visa Requirements For Uganda
Do I Need A Visa To Travel To Uganda?
Yes, USA, Canada, U.K, EU, and Australia nationals are required to have a visa in order to enter Uganda. An eVisa can be secured online prior to the safari.
Can I get a visa on arrival in Uganda?
If you are intending to visit Uganda, you must apply for a Uganda visa online and have a Travel Authorization/Visa Approval Letter before embarking on your travel to Uganda. There are no visas issued on arrival.