What to Pack for a Uganda Safari? A journey in the Pearl of Africa is unlike anything else you will experience on this exceptional African continent.
It is no surprise then that safaris in Uganda require a bit of special packing. Think of cool, fresh mornings and tropical afternoons. The climate is mild, but whether or not you are travelling in one of the wet seasons, you'll need a raincoat. Read our guide for the best time to visit Uganda.
This easy guide tells you exactly what to pack for a Uganda Safari. Let us begin with the essential items to pack for Uganda safari tours before we go into more details (like what to wear on a Uganda safari, packing for a Uganda gorilla trek and much more).
1. Essential Uganda Safari Packing List (the must-haves)
These are the most important items to bring on your safari. You do NOT want to leave these goods at home. In fact, you won't be able to explore Uganda without some of them.
Passport with the required visa for Uganda
A bit of cash and bank cards
Airticket
Your Yellow Fever Vaccination certificate.
Medication: malaria prophylactics if recommended by your doctor, as well as any personal medications. Also carry your prescription in case of an emergency – your medication becomes lost, damp, eaten by a baboon, etc.
Your Travel insurance policy details (Your insurance policy number and the contact details for claims and emergencies).
A Cell phone. Most tourists travel with a smartphone so as to stay in contact with family and friends, connect to Wi-Fi, and for emergencies.
Copies of your important documents such as air tickets, your travel insurance policy, vaccinations, visas, prescriptions, and passport.
Bring a hard copy of your most important contact numbers in case you lose your cell phone.
Top Tips For Packing Your Essential Travel Items
Pack your essential documents separately to your copies of these important documents rather than putting all of your 'eggs' in one 'basket' (i.e. piece of luggage).
Keep your essential documents on you (think fanny pack/moon bag, man bag, cargo pants) or in your day bag which you keep with you.
Don't put your essential documents in your main luggage as baggage does go missing sometimes.
6 Day Luxury Safari Uganda This epic 6 Day Luxury Safari Uganda Tour takes you to Bwindi Impenetrable Forest National…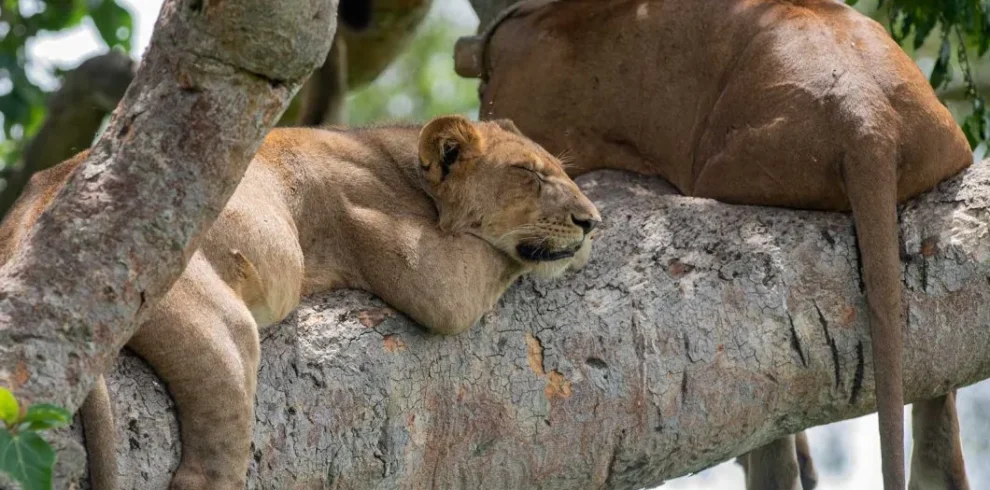 Your remarkable 10 Days Uganda Wildlife Safari offers Gorilla trekking in Bwindi and Chimpanzee tracking in Kibale Forest, combined with…
2. Important Items to Pack for Uganda Safaris (don't forget)
Take the following things from the Uganda safari packing list with you for the best Uganda safari experience. These are the items to pack for happy safari tours in Uganda.
1. Insect Repellent
Bring eco-friendly insect repelling lotion or body spray/mist and eco-friendly insect spray or citronella products to deter the critters.
2. Hand Sanitizer
Hand sanitizer (spray or gel) has become an important thing to pack for safaris in Africa. It is great for keeping fresh and healthy on the road, particularly if there is limited access to clean water. Wet wipes are also advised but less eco-friendly – so use them sparingly.
3. Sun Protection
Sunblock – carry a 30 SPF (or higher) sunscreen which is eco-friendly.
A sunhat – avoid the floppy straw hat, as experience has proven that you will spend more time clutching onto it than the shade is worth!
Sunglasses – are great for keeping small flying insects and dust out of your eyes, as well as the blazing Equatorial African sun.
4. Torch
Bring a light source for use around camp and for getting to/from the safari vehicle on night drives without stepping on any wild animals' toes. At night, it is quite dark in wilderness, thus a light source is required to navigate your way after dark. The headtorch is best since it leaves your hands free to do stuff.
4. Day Dackpack
A bag for day trips and excursions in Uganda will come in very handy (a real must on the Uganda safari packing list).You may choose to come with a money belt (also known as a moon bag, fanny pack, and bum bag) for city tours.
Tips for packing the Important Uganda safari Items
When choosing a sun hat, consider functionality over form. You can pack one of those typical safari hats, which compliment khaki shorts and provide neck protection as well. A wide brimmed hat with a drawcord to keep your hat on in windy conditions is highly recommended.
Insect repellent DOES NOT replace the need for anti-malaria medicine! Malaria prophylaxis should be accompanied with insect repellents.
Not getting bitten and bugged by mosquitoes also makes a safari in Uganda far more pleasant, but taking anti-malaria medication is the most essential part.
Headlamps are perfect since you still have both hands free to do stuff. And you can get the lamps with red lights for viewing nocturnal animals like leopards without chasing them away.
Remember to carry extra batteries or get a USB rechargeable torch and remember to bring the charging cable.
3. What To Wear On A Uganda Safari (clothes to pack)
Of course you are not going to forget clothes! But as you are planning for your safari to Uganda, ensure you are taking the right clothes as it will affect your levels of comfort. Generally, we recommend that you pack clothes that are comfortable, functional and durable.
A lightweight long-sleeved shirt or two to keep the sun and insects out and help you stay warm during cool morning and evening periods in Uganda.
Comfortable closed shoes for walking in the bush, forest or in wet conditions. Leave the platforms and high-heels at home.
Carry lightweight open shoes (slip-on shoes) for moving around camp/loge and at the pool. Avoid heels.
Long pants and/or shorts – we recommend long pants to protect your legs from scratchy bushes (if walking in the forest/bush) and insect bites.
Bring a light weight rainproof jacket for cool nights if you're heading to more mountainous and colder areas of Uganda.
Take natural and light-colored clothing – leave glaring primary and neon colors that get you spotted first at home. Black garments will get you baking in the hot sun, whereas white clothes will create glare and become brownish soon anyway.
Tips For Packing Safari Clothes
Don't overdo it when packing clothes for your safari in Uganda (pack light)
Outdoor clothing and activewear and gear will serve you well on a Uganda safari.
Think of breathable, long-lasting and comfortable.
Avoid neons and bright primary colors. Choose muted tones (beige, khaki, pastel green, light blue, etc) instead.
Don't forget that culture in Uganda is conservative, so dress respectfully (wear clothes appropriate to the local customs).
Our 4-Day Affordable Uganda Safari is the perfect trip for time-challenged travelers who seek out extraordinary experiences. This epic Uganda…
3 Days Murchison Falls National Park Tour This short and affordable 3 days Murchison Falls safari in Uganda takes you…
4. Recommended For Your Uganda Safari Packing List (good to have Items)
You will kick yourself if you forget to take these handy items on the Uganda safari packing list.
Digital camera – a Single Lens Reflex (SLR) with memory card ports supporting SD cards, or a smaller Superzoom Camera. While choosing which camera to take on safari, please remember that it is the size (not too big) and a good zoom lens that counts
A Pair of Binoculars – Take your own binoculars. You may not want to wait to share binoculars, because by the time it is your turn the action is often over.
Devices for charging – carry correct plugs or adapters (a 3 pin UK style adapter/electric plug) for your Uganda and all of your chargers, batteries, and device power cables.
Bring camera storage devices with enough memory for a bazillion photos! You can also carry extra memory space along.
Take a warm hat, also known a beanie as early mornings and evenings can get chilly especially on wildlife safari game drives.
Don't forget toiletries or sanitary wear. Pack biodegradable ones with you if your Uganda safari travels into the bush, especially to pristine natural forest areas.
Pack a swimwear (costumes) for refreshing dips in the lodge/hotel swimming pools or lake.
Take comfortable shoes for walking in and avoid big boots as these are heavy, space-gobblers.
If you plan on cycling tour in Uganda then take light gloves for biking in the sun.
Tips For Packing Recommended Items
Pack your toiletries and devices in wet bags to ensure that they stay dry.
Keep your camera on you in your daypack.
Put your toiletries in smaller containers to save space (conditioner, shampoo, moisturiser, deodorant, lip balm, aftersun lotion etc).
5. Useful Things To Pack For Safaris In Uganda (handy items)
A pocket knife: you will get lots of neat chances to utilize your pocket knife and feel like a real outdoor survivor.
Wet bags: You keep finding more uses for wet bags as you go. They are a great way to waterproof items and keep snacks fresh and safe from creatures and the elements.
Antiseptic cream: This is amulti-purpose ointment for minor scratches, bites, and burns (like Zam-buk).
Lip ice: Being outdoors in frequently hot and dry places, lip ice is great for avoiding and soothing chapped lips.
Guides/Apps – to local plants, birds, and animals, for insight and useful information about the wild things you encounter in East African country of Uganda.
Sarong or kikoi: This always useful when traveling. It can be used as a scarf, provide extra layer for warmth, keep the sun and mosquitoes off your skin. It can also be used a picnic blanket or lightweight towel or small pillow, and more.
Take re-usable shopping bags for carrying things on day trips, boat cruises, and market visits. Fabric shopping bags are ideal options to plastic bags.
Carry earplugs to block out noise when you need to sleep or zone out.
6. Do Not Pack For Uganda Safari Tour (leave at home)
When packing for your safari in Uganda do not pack the following:
Single-use plastic
Unnecessary expensive accessories and jewelry
Things prohibited by airlines, check your airline regulations (seeds, plants, certain foods, etc).
Disposable water bottles
7. Nice To Have On Safari In Uganda (nice-to-have items)
A few things you'll be glad you packed for your safari in Uganda (if you have space).
GPS app – you will not get lost with Tulambule Uganda Safaris but a GPS device or app on your phone is helpful for finding local sights and restaurants and keeping track of your journey through Uganda.
Digital camcorder: This small handheld video recorder will help you in making personal and YouTube videos that capture all the action on your Uganda trip.
A good book, iPod, iPad, or games: These can keep you entertained on the road and while waiting for transfers and relaxing on your safari in Uganda.
A small diary: This is for recording your Uganda travel experiences and noting down the names of animals/birds sighted on wildlife game drives as well as useful local words and phrases.
Headphones: These are nice for listening to a soundtrack while you watch the beautiful Uganda scenery on the road or for falling asleep, as well as for audiobooks.
If your baggage is overloaded it may be better to leave some of the extra items from the Uganda safari packing list at home. Remember there are shops in Uganda and some Uganda safari lodges have small libraries you can use.
8. Uganda Safari Packing List For Gifts & Donations (things to give)
We are in favor of donating directly to charitable organizations or volunteering in support of good causes. However, if you would like to give gifts and physical donations to the Ugandan people and places on your Uganda safari, here are a few suggestions.
Pens, pencils, notebooks, and coloring pencils
Extra clothes or shoes
Toiletries (soap, toothbrushes, and sanitary pads)
Small tokens/souvenirs unique to your home country
Some responsible travelers donate their clothes and shoes to charity at the end of their Uganda safari trips which is another easy way to give back.
9. Packing For A Uganda Gorilla Trek (Uganda Gorilla Safaris)
You have dreamed of finding a group of gorillas, foraging, playing in pristine natural habitat. You would like to watch baby gorillas wrestle and tumble, mothers reaching after them.
Nothing prepares you for the privilege of spending time with these remarkable creatures. Gorilla trekking may be the pinnacle of your Uganda tours.
One precious hour is all you will have; here's everything you need to be prepared for that moment. On a trek to see the gorillas, you'll be hiking in the rainforest.
As the name suggests, it's rainy up there so you will want to be as waterproof as possible, especially if you're carrying a camera.
Pack lightweight, neutral coloured clothing that are quick dry. High humidity coupled with uphill trekking can be sweaty business on a gorilla trek Uganda tour.
Bring a rain jacket or a waterproof poncho. If you want your arms free, a rain jacket that you have a tried and tested will work.
Carry gaiters: These are not particularly fashionable but essential. They help to keep sand, grass seeds, and insects away from your ankles and socks.
Take waterproof trousers which are lightweight and can tuck into socks or fit under gaiters for protection against stinging nettle.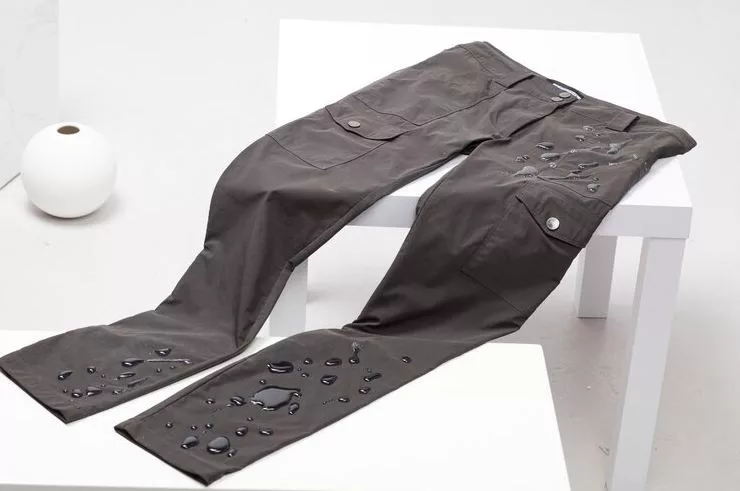 Don't forget a safari sun hat even if it is rainy season or not
You will want good closed hiking shoes or boots you have walked in before. Think of comfortable, non-slip, ankle support.
Bring a camera and don't forget that carrying a long zoom lens will be heavy. Opt for a mid-size lens, and bring along a cloth as a fogged up lens when capturing a gorilla's portrait will not do!
Remember to carry a waterproof backpack as you will want to keep your valuables like cameras and binoculars dry.
Yes, pack garden gloves as in dense parts of the rainforest; you'll want protective gloves to push vegetation aside. You'll also be thankful to have dry hands when it's finally time to haul out your camera and start photographing gorillas.
Have a good walking stick which is lightweight to provide you a bit of support, and to move vegetation out of the way.
Don't forget your sunglasses and remember that tinted fashion glasses may look good in your photos, but your eyes will thank you for polarised lenses or UV protection.
Carry some cash because after your incredible time with the gorillas, you may want to tip your guide.
Take water and snacks to keep you going throughout your trek.
Read More On What To Wear For Gorilla Trekking In Uganda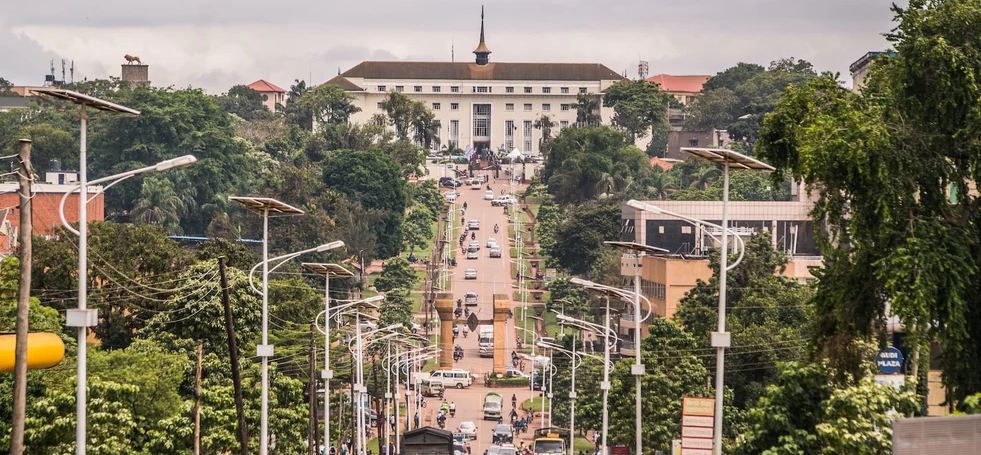 Our amazing 1 day Kampala city tour gives you a unique insight into Uganda's capital city. You'll visit many of…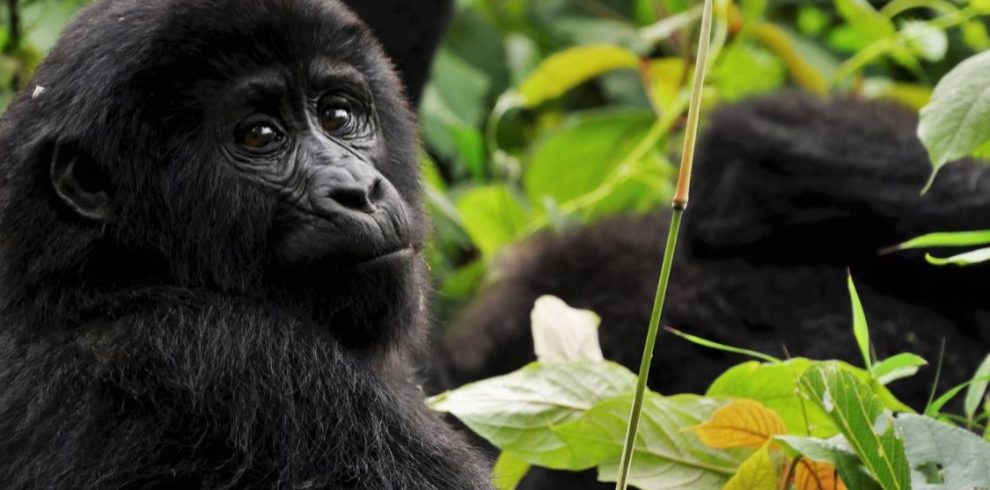 3 Days Fly-In Gorilla Safari Uganda The 3 Days Fly-In Gorilla Safari Uganda takes you to Bwindi Impenetrable Forest for…
10. Uganda Safari Packing List Tips (how to pack)
Do not overdo it! Packing too much for Africa safaris is a common mistake!
If your Uganda safari includes domestic flights between destinations in small fixed-wing planes then your luggage allowance is usually restricted to a weight limit of 18 kg.
Your guides know where to stop for supplies and can get hold of the most important things, if and when you are caught unprepared.
Soft bags are recommended as safari luggage. Go with a good quality, hardy duffel bag that is light and secure. Nothing fancy. You can even get soft bags with wheels and handles. Just make sure that your bag can be secured properly with sturdy locks.
Towels, bedding/sleeping bags, and basic toiletries may be provided as part of your Uganda safari tour – check when booking your Uganda safari.
Remember not to pack your valuables into your main luggage (stored in the baggage compartment of the plane) when flying as bags do go missing at times.
There you have it – the Complete Safari Packing List for the best Uganda safari.
If you have any essentials or nice-to-have items to add to our Easy Guide on What to Pack for African Safaris, we would love to know!
Talk to a safari pro for Uganda travel advice and tips. And, let's get packing!
If you liked this post, these Uganda safari tours cover similar ground…